An actress has revealed how a bizarre accident on the set of a BBC drama forced her to reassess her career - and retrain as a teacher.
Sarah Lamb is currently working towards a Postgraduate Certificate in Education (PGCE) in Drama at Liverpool Hope University.
But the 23-year-old's journey to becoming a teacher is unlike any other in her class.
Sarah, from Saddleworth, Greater Manchester, was a busy jobbing actress, performing in TV shows and short films across the UK, including programmes like ITV drama Anne and Cbbc show 4 O'Clock Club.
But while working on the set of BBC dystopian drama Years and Years in 2019 an horrific mishap led to her having to take time to recover - and also forced her to confront what she really wanted to do with her life.
Sarah, who's been performing since she was just 8 years old for various theatre companies, explains: "I was playing a refugee in Years and Years, and on a really rainy day I was asked to jump from the back of one lorry into another lorry.
"The trucks were stationary, but underneath was a green screen and they were going to add the motion of the road in post-production to make it look like the lorries were moving.
"The main actor jumped, and made it. Another extra jumped, and made it. And then the director said, 'Okay, your turn'. I thought, 'That's quite a big gap - I don't think I'm going to make it. And I'm only five foot two'.
"The director told me, 'Just take a running jump - you'll be fine'. I took a few steps back and went for it. But I didn't make it. I fell short.
"My shin hit a metal bar attached to the back of the lorry and I tore all the tendons as well as putting a major dint in the bone. My doctors told me it would have been better, in terms of recovery, if I'd have broken my leg because it caused such damage.
"At this point in time I started thinking, 'If I'm not playing a lead role in these shows, then is this what I really want to be doing…?'"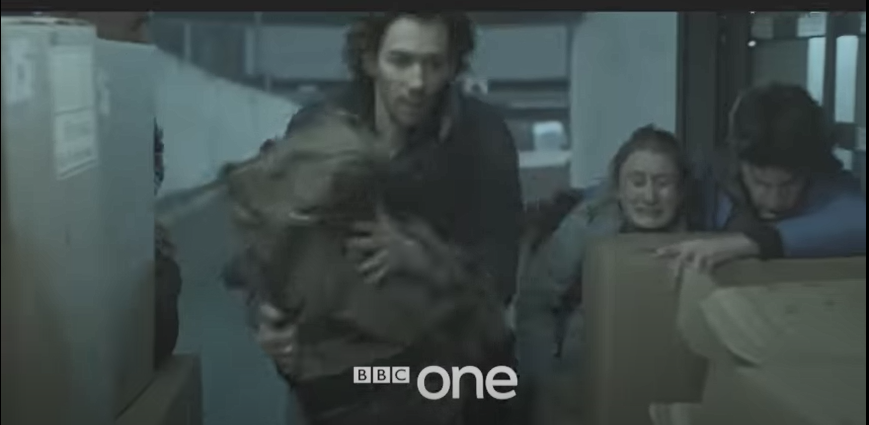 (Sarah in a still from Years and Years)
Compensation for the injury followed, and when her leg healed Sarah took on a job as a holiday rep in Montenegro, where she also oversaw various kids clubs - and really enjoyed it.
She also then became part of a theatre company called 'Yes and..?', which toured the North West performing for Secondary school children, teaching them about student finance, as well as the benefits of university education and apprenticeships.
It was at this point the penny dropped - and Sarah thought, 'I'm really enjoying this - I want to be a teacher'.
Sarah, who'd previously studied for a BA in Drama at The University of Sunderland, also hosted a radio show while in the North East for Spark FM, and adds: "Working with children as a holiday rep and then with the theatre company was a really nice segue into the PGCE.
"And I also think my performing background will help, too, in terms of being confident speaking in front of a class and also in putting on a bit of a show so that children engage with you."
After completing her undergraduate degree, Sarah went on to study at the National Youth Film Academy in London, where she was mentored by the likes of Inbetweeners actor Simon Bird, and she also starred in a short film Rebel Rebel, which has been put forward for the New York Film Festival.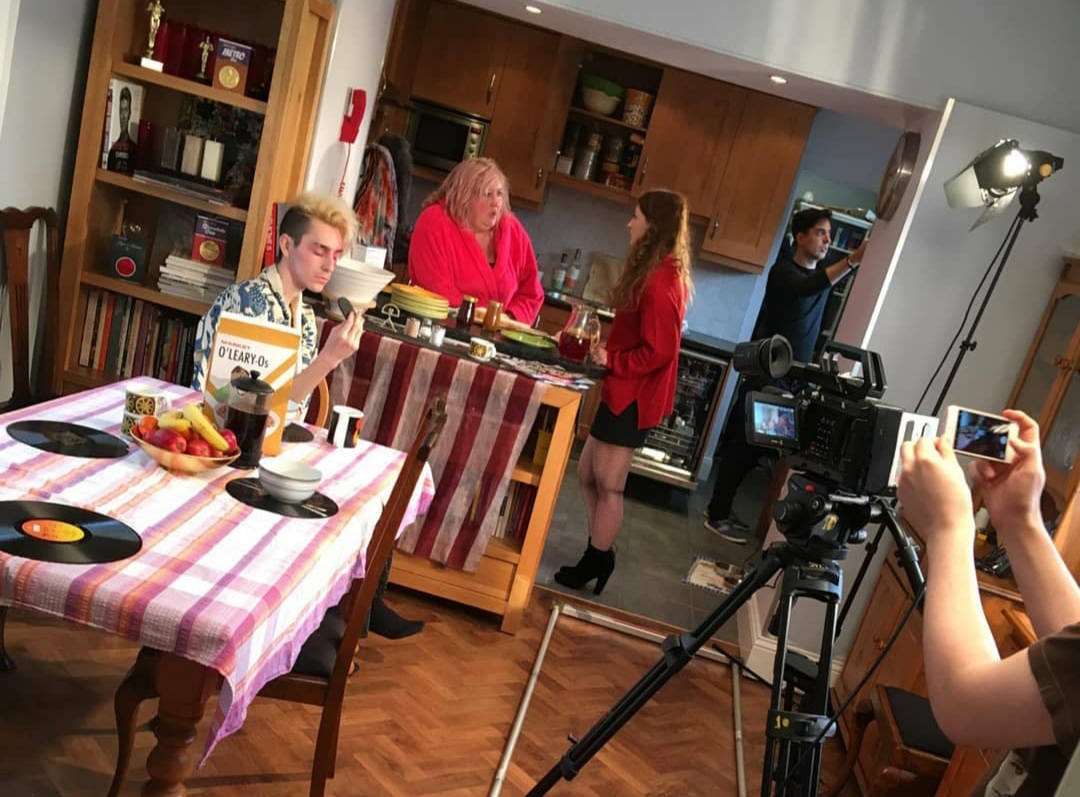 But in more recent weeks she's been completing her first PGCE teaching placement at a secondary school in Runcorn, Cheshire.
Speaking about her background, she says: "I think I'm pretty well placed to teach drama. I've done stage work since I was 8, I've been in films and on TV, and I've also learned about the craft of production.
"My current placement is until February and so far I'm really enjoying it, even though teaching during a pandemic has its challenges, particularly when you want to do lots of fun group work with the children but you're obviously restricted.
"Drama is more than classroom theory work.
"And, for me, drama has no limit in terms of the educational benefit for children. You can take so many strands from it, and develop those strands into life skills that translate into future employability."
Sarah, who's also been involved in stage productions for the Oldham Coliseum Theatre, won't completely mothball her acting career… as she's planning to act in a short film over the Christmas holidays.
But she laughs: "From hereon in, though, clearly, my marking comes first!"
To apply for a PGCE at Liverpool Hope University, head here.