A talented Robotics student at Liverpool Hope University has created a real-life version of the loveable Star Wars droid 'BB-8'.
And Mia Innes says the creation could be the perfect 'companion' robot for those in need, built to provide comfort to the lonely or help to the old or infirm.
Mia, who is studying towards a Robotics MEng (Master of Engineering), says that like the famous 'astromech' droid from the recent Disney movies, her BB-8 clone also features a dome head boasting a light sensor that triggers visual feedback.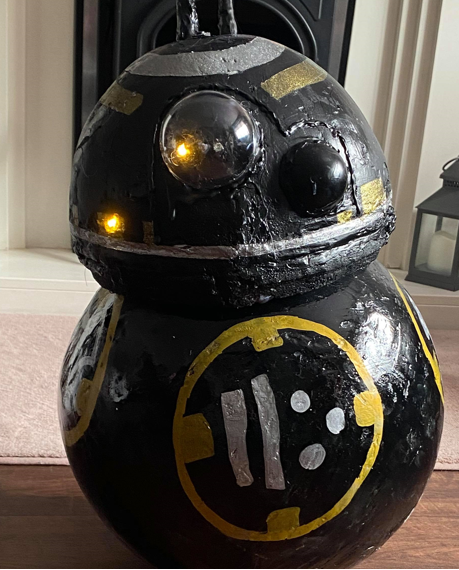 She didn't use 'The Force' to make her BB-8 - she instead used low cost items and household material to keep costs down, ensuring that her high-tech friend could potentially be purchased by those on a budget.
A clever 'hamster drive mechanism' ensures BB-8's famous rolling motion is replicated, while tech plundered from a robotics car kit ensures Mia's droid can also be controlled via Bluetooth.
The 20-year-old is due to present her work at the virtual IEEE (Institute of Electrical and Electronics Engineers) Sensors conference 2021 at the end of October.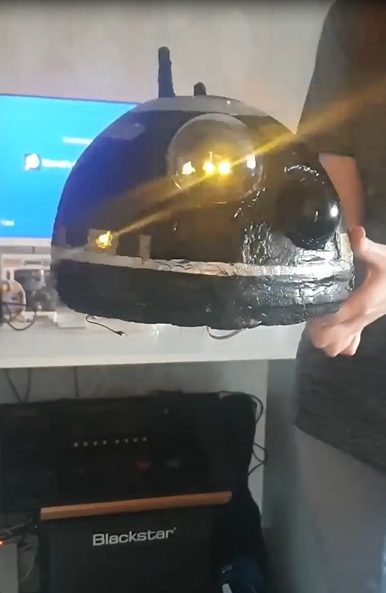 The IEEE is the world's largest technical professional organisation, 'dedicated to advancing technology for the benefit of humanity', while the conference itself will cover everything from wearable tech to biosensors.
Describing why she chose to replicate BB-8 - the loyal servant of Star Wars' X-Wing pilot Poe Dameron in the films - she reveals: "I wanted to create a project that allowed me to be really creative, as I love arts and crafts.
"And BB-8 has always been one of my favourite Star Wars characters. The droid has a really unique design, so I thought it would be fun to try and recreate it in my own way."
Stopping the build from becoming too expensive was a key priority for Mia, who adds: "As it was a project that required a lot of components, I wanted to try my best to keep the project - to the best of my ability - low cost, in the hope that it might become accessible to more people in the future.
"The main way I was able to do this was by using household material for the body, which was made from papier mache and layers of hard vanish, and buying electronic kits for the parts that I needed, rather than having to buy each item separately."
While Mia, a Liverpool native, has no plans to put her BB-8 into production, she says it acts as a proof of concept as to what might be achieved in the future.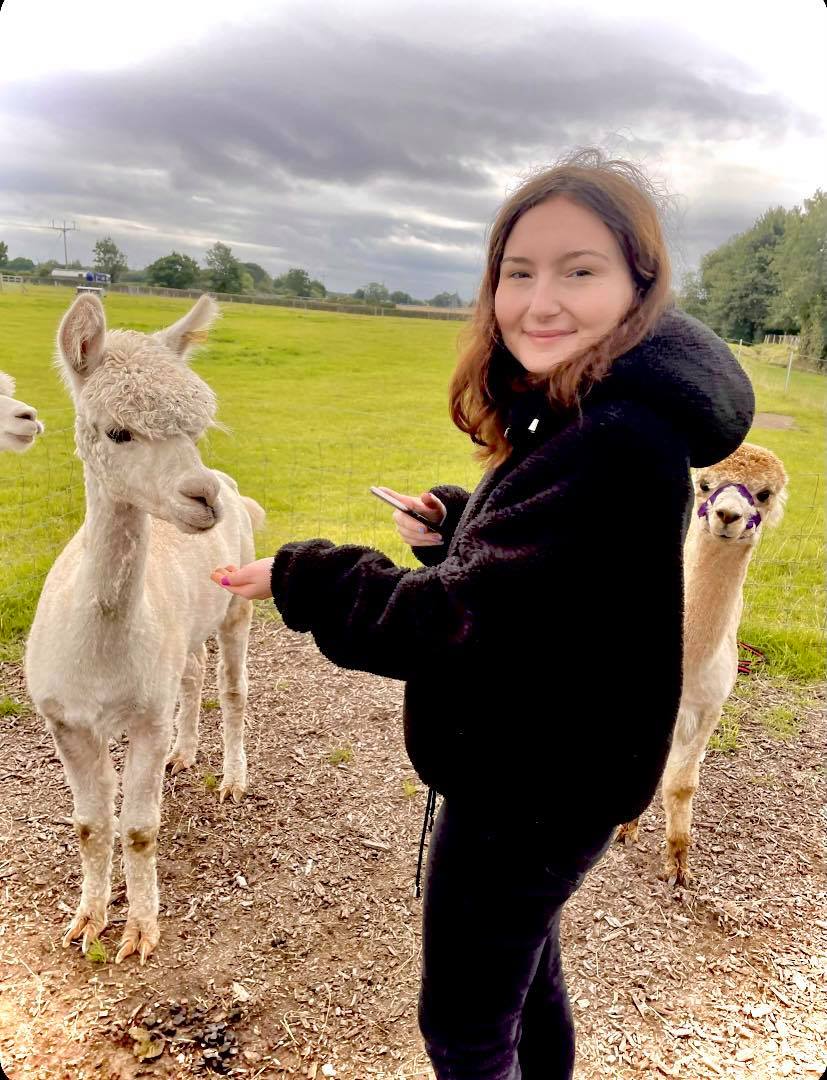 Crucially, her droid could have the real-world capability of helping a great many people.
She explains: "I've always seen BB-8 as a friendly and helping character in the Star Wars films, so he's a great representation of my future project plans.
"One of the future developments I want to make for the project is to turn it into something that can be used to help people, which is a part of a discipline called 'Rehabilitation Engineering'.
"There's an opportunity to develop the project so that the robot becomes a companion for a person who lives by themselves.
"The electronics could be progressed so that BB-8 responds to audio input, so the person has someone to talk to, similar to the interaction between 'Siri' and iPhone users.
"And with this project there's the added bonus that BB-8 provides a physical presence to keep someone company. Or, perhaps, if an elderly person is unable to walk in order to retrieve something in their home, they could instead control the BB-8 through their mobile phone to complete the task.
"Most of all, it's about using robotics to improve the quality of someone's life."
Mia's presentation at the IEEE Sensors Conference 2021 takes place at 8am on the 31st October. For more information and to register, head here.
Dr Emanuele Secco, Senior Lecturer in Robotics at Hope, praised both Mia and the entire School of Mathematics, Computer Science and Engineering for helping this project come to fruition.
He said: "Mia's creation is a great example of the fantastic student-led projects that we are developing with the team here in the School of Mathematics, Computer Science and Engineering.
"If you enjoy Engineering and Robotics, then visit our campus, learn more about our brilliant facilities, and attend one of our open days to find out more about joining us."
** The next open day - which will take place in-person at the University's Hope Park campus - takes place Saturday 9th October 2021. For more information: https://www.hope.ac.uk/opendays/opendaybookingform/