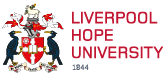 Associate Professor Danny Rye
ASSOCIATE PROFESSOR IN POLITICS
History and Politics
0151 291 3329 .
ryed@hope.ac.uk

BA (Hons) (Sussex); MSc (London); PhD (London)
My teaching responsibilities are wide ranging but my main focus is on British Politics and aspects of political theory, especially the concept of power.
Since completing my PhD in 2012 (which was awarded the PSA's Sir Ernest Barker Prize), my research has been focused largely on the changing nature political organisation, particularly the democratic role played by community organising groups like Citizens UK and campaigning platforms like 38 Degrees, local activism and political participation, and the impact of movement style politics and technology on political parties in the UK and the United States.
As well as several journal articles, I am also the author of a book, Political Parties and the Concept of Power (Palgrave 2014), which is an exploration of the organisation and operation of power in a political party which draws on my own framework of power. I have also written for a number of key web-based publications such as Open Democracy, the Democratic Audit and the LSE British Politics and Policy blog and am a commentator on political events on BBC Radio in the region.
I am currently supervising a PhD project on the emergence of Momentum as a political movement. I am keen to supervise other promising PhD candidates on topics that reflect my research interests, including British Politics, political parties and organisations, social movements and aspects of political theory, especially political power. If you are interested in my supervising your project please visit Hope's Postgraduate Research page or e-mail me directly.
Summary of current research interests and scholarly activity

Political Parties, Party Organisation, Social Movements and Organisations, Theories of Power, British Politics and Political Institutions, Political Participation, Political Sociology, the British Labour Party.

Research and Related Outputs
Projects In Progress / Development
Modelling 'Success' in Activism: Context, Action and Consolidation (expected 2023)
Blue on Red: the Labour Party's conservative ideological currents (expected 2024)
The Book of Power: exploring and conceptualising political power (expected 2024)
Journals
Muldoon, J. and Rye, D. (2020) Conceptualising Party Driven Movements British Journal of Politics and International Relations 22:3 485-504 (published online 20 May 2020).
Dommett, K. and Rye D. (2018) Taking up the baton? New campaigning organisations and the enactment of representative functions Politics 38:4 411-427 (published online 22 September 2017).
Rye, D. (2015) The Analysis of Power in Organisations with Social and Political Goals in Journal of Political Power 8:3, 301-320.
Rye, D. (2015) Political Parties and Power: A New Framework for Analysis in Political Studies 63:5, 1052-1069 (published online 9 June 2014)
Book (Monograph)
Rye, D. (2014) Political Parties and the Concept of Power (Basingstoke: Palgrave).
Book Chapter
Rye, D. (2021) Political Parties in Norton, P and Jones, B (eds) Politics UK 10th Ed (London: Routledge)
Rye, D. (2018) Political Parties in Norton, P and Jones, B (eds) Politics UK 9th Ed (London: Routledge)
Other
Rye, D. (2017) The Meaning of Partisanship by Jonathan White and Lea Ypi in Political Studies Review (published online 14 November 2017). Book Review.
Rye, D. (2016) Politics in a Time of Crisis: Podemos and the Future of Democracy in Europe by Pablo Iglesias (Book Review), in Parliamentary Affairs 69:4, 954-957. Essay and Book Review.
Rye, D. (2014) Robert Michels in Gibbons, M. (ed) The Encyclopedia of Political Thought (Oxford: Blackwell). Encylopedia entry.
Rubin, J., Rye, D., Rabinovich, L. (2008) Appetite for Change: School Meals Policy in the Limelight 2005 in Carnegie UK Trust, Power Moves: Exploring Power and Influence in the UK (Dunfermline: Carnegie UK Trust), 20-43. Research Report.