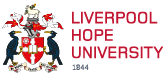 Associate Professor Frank Su
ASSOCIATE PROFESSOR AND SUBJECT LEAD
Education Studies
0151 291 3583 .
suf@hope.ac.uk

I am Head of Education Studies at Liverpool Hope University. My main research interests and writings are located within the following areas: cross-cultural learning contexts and the development of the learner within higher education settings; the use of qualitative methodologies in educational research; the development of higher education policy and its impact on student experience and academic practice; and the uses of emergent technologies in learning and teaching. The prime focus of my current research and scholarship is academic practice and development in higher education. I teach on both undergraduate and postgraduate courses, and supervise undergraduate final year research projects (BA), and postgraduate dissertations (MA, EdD and PhD). I welcome student research proposals in the areas outlined above.
Published books:
Wood, M. and Su, F. (2021) Pursuing Teaching Excellence in Higher Education: Towards an Inclusive Perspective. London: Bloomsbury Academic.
Su, F. and Wood, M. (eds.) (2017) Cosmopolitan Perspectives on Academic Leadership in Higher Education. London: Bloomsbury Academic.
Adamson, B., Nixon, J. and Su, F. (eds.) (2013) The Reorientation of Higher Education: Challenging the East-West Dichotomy (CERC Studies in Comparative Education). Heidelberg: Springer.
Su, F. and McGettrick, B. (eds.) (2012) Professional Ethics: Education for a Humane Society. Newcastle upon Tyne: Cambridge Scholars.
Su, F. (ed.) (2011) Chinese Learning Journeys: Chasing the Dream. London: UCL IOE Press / Trentham.