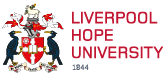 Dr Alessandra Lotteri
LECTURER IN GEOGRAPHY
Geography and Environmental Science
0151 291 2190 .
lottera@hope.ac.uk

I graduated from the Università Statale di Milano, Italy with a BSc and a MRes in Geology. I then graduated from Bristol University, UK with a MRes in Science of Natural Hazards and Risk Assessment and I carried out a PhD at Liverpool Hope University, UK, entitled "São Miguel (Azores): changing characteristics of seismic and volcanic vulnerability and resilience". Currently I held a post doc teaching fellow position here at Hope University within the Department of Geography and Environmental studies. I teach courses that cover the relationship between societies and hazards, environmental studies and GIS.
Previously, I held an interdisciplinary postdoc research positions here at Hope University within the Department of Geography and Theology. The postdoc combines GIS technology and social science approaches to improve the strategic planning and decision-making relating to the deployment of the resource of permanent deacons and to evaluate the Archdiocesan Pastoral Associates Pilot Project.
My research as undergraduate and graduate student at Università Statale focused on pure physical processes of our environment, in particular basins and carbonate platforms. It then shifts to hazards, while working on earthquake hazard assessment at Malta University, and to disaster mitigation research in volcanic and mountain environments once at Bristol University. My current research interests focus on the relationship between people and their environment with a major focus on the evolution of vulnerability and resilience on island exposed to volcanic and earthquake hazards (São Miguel, Azores).