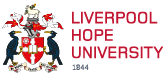 Dr Andrew Cheatle
PRINCIPAL LECTURER
Theology, Philosophy and Religious Studies
0151 291 3577 .
cheatla@hope.ac.uk

My area of expertise is British Methodism, most particularly the life and work of William Edwin Sangster (1900-1960). Since 2010 I have regularly organised sessions at the American Academy of Religion in collaboration with Manchester University on the subject of Methodist Primary Texts and have given numerous papers at international conferences in the US and UK on Sangster, and have been a guest lecturer at leading American Methodist universities. I publish mainly on W. E. Sangster, with my latest book published in 2018. I am now broadening my research into the area of homiletics more generally. I am in the process of securing funding to make my unique archive of Sangster materials available for wider research. I am editor of a forthcoming book entitled The Inventions and Reinventions of Methodism (Routledge).
At Liverpool Hope I am course leader of the DMin and MMin programmes. In the postgraduate provision I teach extensively across a range of modules including 'Biblical Hermeneutics in a Pastoral Context', 'Approaching Homiletics: Between Text and Congregation', 'Pastoral Psychology, and supervise the 'Ministerial Projects' module. At undergraduate level I teach courses in Biblical theology, Christian theology, and pastoral theology across all three years, and also contribute to the RS programme.
Before being appointed as Director of learning and Teaching Development in 2022, I was Assistant Head of Subject for TPRS. My new role (70%) reflects my longstanding commitment to and keen interest in Learning and Teaching and quality assurance. Through a number of years I have contributed to numerous L & T events at University and School level, with a particular focus on classroom practice. I was proud to be a key leader and teacher on the Foundation Degree at the university, providing opportunities for students who perhaps otherwise would have found some difficult barriers to overcome. Historically I am one of the few remaining academics at the university who helped design and quality assure the change from an undergraduate curriculum to the present integrated curriculum, scrutinizing scores of degree programme documentation sets.

I am an ordained minister in the British Methodist Church and served for seven years as one of the universities three senior pastors, having primary managerial responsibility of the chaplaincy team. I often speak at the university's ecumenical liturgical services and function as a guest preacher in local churches of mixed denominations, and it was great honour for me to preach in Liverpool Anglican Cathedral in November. I have a passion for homiletics and preaching, which is my current area of research and which plays into a cross-disciplinary appreciation of Learning and teaching, particularly oral and public communication.

Before taking my PhD at Liverpool University I acquired a MA degree with distinction from the University of Manchester. My MA dissertation was an exegetical study entitled 'The Baptism of the Holy Spirit and the Evidence of Acts' and was externally examined by I. Howard Marshall. I have maintained an academic interest in biblical studies, teaching undergraduate courses at all levels for many years, being an E.E. for St Mary's University in biblical studies (2012-16) and contributing to MA modules which involve the Acts of the Apostles.

I am an experienced External Examiner both at undergraduate and doctoral level, serving as the external examiner for the D.Min programme at Spurgeon's College and the University of Chester and have examined numerous PhDs. I have lived in three countries and speak fluent Danish and have taught Danish at FE level for many years.