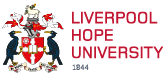 Dr Brett Drury
LECTURER IN MATHS COMPUTER SCIENCE AND ENGINEERING
Mathematics, Computer Science and Engineering
0151 291 3611 .
druryb@hope.ac.uk

I have worked in both the Private Sector and Academia in Portugal, Ireland, Brazil, and the UK. I specialise in Probabilistic Reasoning and Natural Language Processing (NLP). I have however worked with other ML techniques such as variants of Deep Learning in areas such as image classification.

The topic of my PhD. thesis was text mining applied to stock market prediction, and my Post-Doctoral work was building Bayes Nets from text for the sugar-cane domain. The Bayes Nets were evaluated on the Sao Paulo commodities market. I was also a research fellow on the ROCSAFE H2020 Project at the National University of Ireland Galway. My research work was applied, and therefore has been cited by organizations such as the Bank of England
I am also a former holder of a PIPE Grant from FAPESP, as well as an Innovation Fellow at the Royal Society of Engineering. And I am an academic referee for a number of academic journals such as Computer and Electronics in Agriculture, and a PC member for a number of academic conferences. I am currently a member of the Professional Conduct Committee of the Association for Computational Linguistics (ACL)
My Google Scholar Profile can be found here
I am always looking for high quality Master, PhD and Postdoc students who wish to conduct research in the area of Financial Text Mining, Event Prediction, News Analytics, Bayesian Reasoning and Statistical Relational Learning. Please contact me if you are interested in pursuing your studies with me.
Any organisations interested in applying cutting edge technologies to their business please contact me.
Students
2021 - 2022: Undergraduate
Daniel Swarup: Thesis Title: A Multi-View Causal-Sentimental Approach to Stock Price Prediction

Matthew Dingley: Thesis Title: Predicting the Stock market using Twitter sentiments

Kian Lindsey : Thesis Title: Using biomedical text mining to research the side effects of the use of certain drugs


Maisha Sadia : Thesis Title: Data driven approach to predict student delinquency