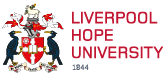 Dr Clionagh Boyle
HEAD OF SUBJECT AND SENIOR LECTURER
Early Childhood
0151 291 3126 .
boylec1@hope.ac.uk

Clionagh is Head of Early Childhood and Senior Lecturer in the School of Education at Liverpool Hope University. Her interest is in the political dimension of Early Childhood particularly how research is translated in policy and practice. She received a DfE scholarship to complete her PhD at Queens University Belfast where her thesis was a critical examination of the discourses of neuroscience and evidence in policy and practice. She has over twenty years experience in policy and advocacy working with children, parents, practitioners, schools and communities in Northern Ireland and internationally.
Prior to coming to Liverpool Hope she was Programmes Manager of Early Years, the main children's sector NGO in Northern Ireland where her role was to apply and refine an evidence based approach to the design and delivery of early years services. This included work on the internationally recognised peace-building programme the Media Initiative for Children and the development of an MSc programme on Peace Building in Early Childhood in partnership with INCORE the International Conflict Research Unit at Ulster University.
Previous to this she was Director of Derry Children's Commission, the first local authority based Children's Rights Commission and for this work received the Save the Children Woman of Achievement award in 2005. Clionagh has a BA (Hons) in English from Trinity College Dublin, an MSc and MA from Ulster University and PhD from Queens University Belfast.