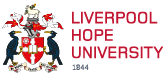 Dr Danyal Khan
LECTURER IN LAW
Law

khand@hope.ac.uk

Dr. Danyal Khan has been engaged in the field of law as an academic for almost the last 13 years. He holds a Ph.D. in Law and is currently serving as a lecturer at the School of Law and Criminology at Liverpool Hope University. Dr. Khan has a diverse range of research interests, including intellectual property rights, human rights law with special reference to health, and the area of medical negligence.
Dr. Khan's academic journey began with his undergraduate studies in law, after which he pursued a master's degree in Corporate Law. He then went on to complete his Ph.D. in Law at Brunel Law School, during which he focused on the issue of access to medicines as an international human right.
Throughout his academic career, Dr. Khan has been recognized for his outstanding contributions to the field of law. He has published numerous scholarly articles and book chapters and has presented his research at international conferences and workshops. In addition, he is an active member of various academic and professional organizations, including the UCL Faculty of Laws, Brunel Law School, and the British Institute of Comparative and International Law.
As a lecturer at the School of Law and Criminology at Liverpool Hope University, Dr. Khan is passionate about sharing his knowledge and experience with students. He is known for his engaging teaching style and is highly regarded by his students for his dedication to their academic success. Dr. Khan won The Teaching Excellence Award during the year 2019 from Brunel Pathway College London.
In addition to his teaching and research, Dr. Khan is also involved in several community initiatives. He volunteers with local organizations to provide legal advice and support to individuals who may not have access to legal services otherwise.
Overall, Dr. Danyal Khan is highly motivated for becoming an effective teacher and impactful researcher.