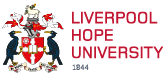 Dr Daria Izdebska
SENIOR LECTURER IN ENGLISH LANGUAGE
English
0151 291 3542 .
izdebsd@hope.ac.uk

I am a lecturer in English Language at Liverpool Hope University, where I teach at all three levels of undergraduate study. I have a passion for how English language has been changing over time and what it looked like at different stages of its complicated history, particularly in the early medieval period. I bring this passion to the lectures, seminars and tutorials, in which I teach the history and development of English, grammar and semantics, language change, and digital humanities with a historical focus. As someone with experience of teaching English as a foreign language, I also instruct our students in the pedagogy of teaching English to speakers of other languages (TESOL).
My doctoral thesis completed at the University of Glasgow in 2014 looked at how anger is represented in Old English prose and poetry through a corpus-based analysis of ANGER vocabulary. My current research follows on from these investigations and centres around historical semantics, corpus linguistics and the history of emotions, particularly in the context of Early Medieval England. My publications include chapters in edited volumes on anger in Old English, metaphors for weapons and armour in the history of English, and the vocabulary of compunction in Old English. I am also interested in the application of digital technologies to the study of the history of language.
Previously, I had worked as a Research Assistant in English Language at the University of Glasgow, where I co-organized two large international conferences: the International Congress of Onomastic Sciences in 2014 and the International Society of Anglo-Saxonists' Biannual Conference in 2015. Additionally, I've edited volumes in the area of Anglo-Saxon studies and Onomastics, most prominently the Oxford Handbook of Names and Naming and the proceedings from both ICOS 2014 and ISAS 2015. I also acted as Project Assistant on the AHRC-funded Mapping Metaphor with the Historical Thesaurus project and taught in the areas of Old English, Old Norse, history of English, semantics and English literature.