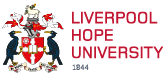 Dr Dave Merryweather
SUBJECT LEAD AND SENIOR LECTURER
Sociological Studies
0151 291 3886 .
merrywd@hope.ac.uk

I have been at Liverpool Hope University since June 1999 and am now located in the School of Social Science where I am Programme Leader for BA Childhood and Youth. I have wide-ranging teaching experience, holding both a PGCE (FE/HE) and Associate Fellow of the Higher Education Academy. I have previously delivered courses in Sociology, Identity Studies, and Health and Wellbeing, and have lead the Childhood & Youth course since 2013.
I hold a Masters Degree in Media and Cultural Studies which was awarded by the Open University, having graduated from Liverpool JMU in 1997 with a BA (1st Class Hons) in Sociology and History. I also have a PhD. for which I explored the complex relationships between risk and social identity amongst contemporary youth in Liverpool. Specifically, this research focused upon how young people's ideas and experiences of everyday risk practices are related to class, age, gender and ethnicity.
My main teaching is focused on the social construction of childhood and youth (looking particularly at historical developments in childhood and youth), young people and risk, youth cultures and subcultures, youth policy, and young people and crime. I also teach on a range of Masters programmes across the School.

My recent focus has been on students' mental health and wellbeing and I am currently working with colleagues across the School to develop teaching and learning strategies which can support students' sense of wellbeing.