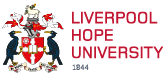 Dr Debbie Kobani
LECTURER IN THE SCHOOL OF LAW
Law
0151 291 2185 .
kobanid@hope.ac.uk

Deborah (Debbie) joined Liverpool Hope University School of Law as a Lecturer in law in October 2021. Before this appointment, she was an Associate Lecturer in Aberystwyth University Law Department, where she recently completed her PhD. She has an undergraduate Law degree (LLB(Hons.)) and a master's in Law (LLM in International Commercial Law and the Environment) from Aberystwyth University. Debbie also studied and holds a BSc degree in Chemistry and Education from Abia State University, Nigeria. She is an Associate Fellow of the Higher Education Academy (AFHEA).
The central theme of Debbie's research lies broadly in the interface between environmental regulation and International law. She explores environmental law and policy, with particular interests in participation and participatory frameworks, regulation and enforcement, corporate social responsibility and human rights.
Debbie is the Course Lead for Environmental Law and International Law and has other teaching and administrative responsibilities within the School of Law.