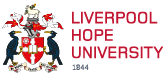 Dr Doris Rohr
SENIOR LECTURER IN FINE ART
Fine Art and Design
0151 291 3624 .
rohrd@hope.ac.uk

Doris Rohr is a Senior Lecturer at Liverpool Hope University where she teaches theory and practice for Fine Art and Design students based at Liverpool Hope University's Creative Campus. After studying Three-Dimensional Design at West Surrey College of Art and Design, Doris decided to obtain a Master in Fine Art (Coventry Polytechnic), followed by a Master in Psychoanalysis and Philosophy (Essex University). Her PhD 'Drawing on Nature: the legacy of Ruskin's Moral Cosmos' (2016) investigates the continued relevance of John Ruskin's thoughts on drawing and the environment.
Doris' practice involves drawing, writing and the spaces in between; it is primarily paper-based, and frequently involves outdoor research into landscape. Fieldwork consists of walking, haptic interaction with site and notebook activities of plein air drawing and writing, underpinned by phenomenological encounter. Outreach activities involving drawing with members of the general public form an important aspect to my understanding of the value of drawing, creativity and art. Doris has contributed to drawing research through publications and through exhibiting.Teaching Specialisms:
Drawing practice and theory

European modernism

Conceptions of nature/ environment

Identity and sense of place

Art and Science

Current Projects:
Doris is an editorial board member and co-founder of 'Drawing Research Theory and Practice'. She is currently co-editing the next volume of with the title 'Drawingability' with Dr Claire Penketh (Head of Disability Studies, Liverpool Hope University).Call for Papers: https://www.intellectbooks.com/drawing-research-theory-practice
A collaboration with Northern Irish artist Niamh Clarke has been published in 2020 'Drawing Research Theory and Practice' volume 5.1, guest edited by Professor Anita Taylor, Dundee University. The result of the process of exchanges of drawings, words and images with the wider collective of the 'Drawing Journal' will be exhibited as a group presentation at the Dillon Gallery, Culturlann, Belfast in 2020/21. Further information about 'The Drawing Journal' can be found on:https://thedrawingjournalnet.wordpress.com/ https://www.instagram.com/thedrawingjournal_/
Recent conference contributions: 2018 'Cradle to Parlour' Doris Rohr and Niamh Clarke (Ulster) of joint text/ image drawing project in collaboration presented at Art, Materiality and Representation, Royal Anthropological Institute, British Museum and SOAS.2017 'Performing Sympathy' Drawing Matters (symposium) York St John UniversityRecent publications: 2020 Rohr, D and Clarke, N 'From Cradle to Parlour' in Taylor, A [guest editor] Drawing Research, Theory, Practice, 5:1.2019 'Art and Science in the Age of the Anthropocene' in From Dream to Dream, where Art meets Science [ed. Alannah Robins] Letterfrack, Connemara: Artisan House.2018/19 'Drawing in and out of Place' in Environmental and Architectural Phenomenology, Issue Winter/ Spring 2018/19. 2018 Drawing Research Theory and Practice Vol. 3.1 Joint editorial 'Drawing on Text' with Prof Charlie Gere.