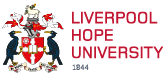 Dr Eleanor Rees
SENIOR LECTURER IN CREATIVE WRITING
English
0151 291 3536 .
reese@hope.ac.uk

I am an award-winning poet and senior lecturer in creative writing. I have published four collections of poetry and taught creative writing in higher education and beyond since 2004. My most recent collection is The Well at Winter Solstice (Salt, 2019).
Alongside my colleague, widely-published crime novelist Dr Paul Johnston, I teach on the creative writing major. I am passionate about enabling individual creativity and the value of the literary arts in wider society. My PhD (Exeter) explored the practice of the local poet and I have worked extensively as a poet in the community. I also regularly read my poetry at community events and leading international literary festivals.
I have research interests in contemporary poetry, creative non-fiction, literary fiction, community arts, environmental writing and the philosophies of new-materialism and post-humanism.