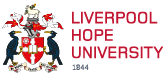 Dr Ella Houston
SENIOR LECTURER IN DISABILITY AND EDUCATION
Disability Studies
0151 291 3032 .
houstoe@hope.ac.uk

I am a Senior Lecturer in Disability Studies, core member of the Centre for Culture & Disability Studies and a Senior Fellow of the Higher Education Academy. I am course lead and manage placements for Level I Disability Studies and I am a member of the Learning, Teaching and Assessment Enhancement Group in the School of Social Sciences. Since 2018 I have co-led the
university's Academic Literacies Community of Practice.
I completed my PhD - which examined the representation of disabled women in advertising - at Lancaster University. I received the Centre for Culture and Disability Studies' prize for research excellence in 2014. My main research interests surround portrayals of disability in advertising and popular culture, and audiences' responses to advertisements. I recently initiated a research project that investigates Disability Studies students' experiences of reflecting on their professional practice. My recent publications include:
- Houston, E. and Haller, B. Advertising and Diversity: The framing of disability in promotional spaces. Journal of Literary & Cultural Disability Studies (forthcoming)
- Houston, E. (2021) Polysemic Interpretations: Examining how women with visual impairments incorporate, resist, and subvert advertising content. Journal of Advertising, 13(1).

-

Houston, E. (2020) Taking a Feminist Disability Studies Approach to Fundamental British Values: Do "Fundamental" "British" Values Encourage the Appreciation of Marginalized Identity Groups, or Lead to the Performance of Inclusion?

International Review of Qualitative Research, 13(1).


- Houston, E. (2019) Featuring Disabled Women in Advertisements: The commodification of diversity?

The Routledge Companion to Disability & Media. Ellis, K., Goggin, G., Haller, B. and Curtis, R. (eds). New York: Routledge.


- Houston, E. (2019) Risky representation: the portrayal of women with mobility impairment in twenty-first-century advertising.

Disability & Society, 34(5).


- Houston, E. (2018) The impact of advertisements on women's psychological and emotional states: Exploring navigation and resistance of disabling stereotypes.

Media, Culture & Society, 41(6).





I am a trustee for Daisy Inclusive U.K. - a charity that offers community, education and employment support to disabled people. I am also a mentor for The Girls' Network - a national organisation that offers mentoring and networking opportunities to girls from the least advantaged communities.