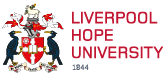 Dr Emad Tariq
LECTURER IN MARKETING
Business Management/Marketing

tariqe@hope.ac.uk

Dr. Emad worked as lecturer and module leader of Digital Marketing/Social Media Marketing at Huddersfield Business School. He holds a PhD degree from University of Hudderesfield, as well as obtained his MScBA degree in marketing communications from Rotterdam School of Management, and a double BA degree in economics and international business management from Amsterdam University and the University of Baghdad, as well.
In addition to his seven years in academic teaching at Huddersfield Business School and University of Amsterdam. He had worked in industry for sixteen years at international leading enterprises in marketing planning, marketing communications, digital marketing and social media marketing including sectors such as ICT (Curvature), Oil and Gas (Gulf Oil), and Advertising and Marketing (FP7 McCann).
His current research interests are exploring and optimization of digital marketing and enterprise social media platforms to improve corporate resources, organizational performance and influencing customers within the intelligence process of B2B/B2C/B2G. Within one year, Dr. Emad conducted successful researches in digital marketing, marketing intelligence, enterprise social media platforms in ICT and manufacturing sectors. His researches appeared at Q1 Scopus journals.
Interestingly, Dr. Emad now holds the position of Chair of the specials session at the 15th International Conference of Developments in eSystems Engineering (AI, Robotics, Sensors, and Industry 4.0). The special session is organized and support by Liverpool Hope University with session title: "Artificial Intelligence (AI): Intangible Challenges and Potential Solutions"
https://dese.org.uk/tracks-and-special-sessions-2022-special-session-16/
Research Expertise and Interests

Digital Marketing / Social Media Marketing

Digital Marketing/Social Media Analytics

Influencer Marketing

Content Marketing

AI, Cybersecurity and Marketing

Research
Inter-functional coordination

Publications
Tariq, E., Alshurideh, M., Akour, I., & Al-Hawary, S. (2022). The effect of digital marketing capabilities on organizational ambidexterity of the information technology sector. International Journal of Data and Network Science, 6(2), 401-408.
Tariq, E., Alshurideh, M., Akour, I., Al-Hawary, S., & Kurdi, B. (2022). The role of digital marketing, CSR policy and green marketing in brand development.
International Journal of Data and Network Science
,
6
(3), 995-1004.
Kurdi, B., Alshurideh, M., Akour, I., Tariq, E., AlHamad, A., & Alzoubi, H. (2022). The effect of social media influencers' characteristics on consumer intention and attitude toward Keto products purchase intention.
International Journal of Data and Network Science
,
6
(4), 1135-1146
Universities' Role in Developing Vocational Education