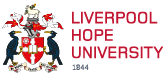 Dr Hakan Acar
SENIOR LECTURER IN SOCIAL WORK
Social Work
0151 291 3911 .
acarh@hope.ac.uk

I completed my PhD at Hacettepe University (Turkey) School of Social Work in 2006. I worked as executive member of IFSW Europe e.V. (International Federation of Social Workers, European Region) (2012-2015) and EASSW (European Association of School of Social Work) (2015-2019). My research interests cover street children, child labour, child protection systems, social work values and ethics, youth policy, poverty, and social work education. I am currently working as a Senior Lecturer in Social Work at Liverpool Hope University.
Recent Publications
Lucas, S. Acar, H. (2021) 'Social Work Education in the UK' in Social Work Education in Europe. European Social Work Education and Practice. Laging, M., Žganec N. (eds) Springer, Cham. https://doi.org/10.1007/978-3-030-69701-3_
Acar, H., Polat, G. (2021) "Social work education in Turkey at the crossroads: An analysis of educational trends and socio-political context in a historical perspective". International Social Work https://doi.org/10.1177/0020872821993520 Available online at https://journals.sagepub.com/doi/full/10.1177/0020872821993520
Acar, H. Coxshall, W., Matthies. AL., Erikson, B. "Europe" in Global Agenda for Social Work and Social Development: Fourth Report: Strengthening Recognition of the Importance of Human Relationships. Joint Publication of IFSW, IASSW and ICSW. Available at https://www.ifsw.org/product/books/global-agenda-for-social-work-and-social-development-4th-report/
Spolander, G., .... Acar, H. & et.al (2018) Mapping social work across ten countries: structure, intervention, identity and challenges. International Social Work. 1-15. Sage Publications.