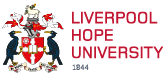 Dr Henry Kum
LECTURER IN EDUCATION STUDIES
Education Studies
0151 291 3018 .
kumh@hope.ac.uk

I hold a BA, DIPES, PGDE, MA and PhD in the Sociology of Education where I explored refugee identities in the context of post conflict education among refugee pupils in UK schools and how this impacted on inclusivity and social exclusion. I have taught in colleges and universities in Cameroon, England and Scotland.
My Research Interests include Children, Youths and Families; Pupils' Identities; Post conflict Education practice and the education of marginalised/refugee children.
My recent publications include: 1) Kum, H, Menter, I, Smyth, G (2010) Refugees Into Teaching in Scotland: Changing the face of the Scottish teaching profession? The experiences of refugee teachers. Irish Educational Studies, 29: 3, 321-338 01. (2) Smyth, G, H Kum (2010) "When they don't Use it they lose it": Professionalisation, Deprofessionalization and Reprofessionalization: the case of refugee teachers in Scotland. Journal of Refugee Studies vol. 23. No 4, . (3) Kum, H (2010) Francophone African Refugee Children: Exclusionary Experiences in UK schools (2010) Diskurs Kindeits-und Jugendforschung. Vol.1, No. 3, 96 – 108. (4) Kum H, (2009) Refugee Education in the UK: Building Partnership in UK schools in Hill, D and Robertson L, H ((2009) (Eds) Equality in the Primary School: Promoting good practice across the curriculum, London, New York: Continuum Books (pages 66 – 80). (5) Kum. H, Menter.I, Smyth. G (2008) Refugees into Teaching in Scotland: Investigating the experiences of refugee teachers, differences in methodologies, curricula, systems of education and challenges and barriers to refugee teachers in Scotland, Glasgow: University of Strathclyde. (6) Kum. H, (2009) Parents as Partners in early Childhood Education: Widening access to migrant parents in England. London: Parca.
I teach Education Studies/Childhood and Youth Studies and supervise undergraduate and postgraduate students at Liverpool Hope University. I am a member of the editorial board of the Journal for Critical Education Policy Studies (JCEPS).