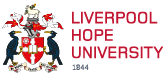 Dr Jamie Lingwood
LECTURER IN PSYCHOLOGY
Psychology
0151 291 3703 .
lingwoj@hope.ac.uk

I completed my Psychology BSc at the University of Sheffield in 2010, and Psychology MSc at University of Leicester in 2011, before returning to the University of Sheffield to do my PhD (thesis title: Using virtual environments to investigate wayfinding in children and adults).
I have recently completed a 3-year post doctoral position at the University of Liverpool, in which I explored how shared book reading fosters children's language development. I then completed a 3- year post doctoral position at the University of Leeds, investigating how children experience, understand, and use adjectives across the socioeconomic spectrum, using eyetracking experiments and corpus analyses.
I joined Liverpool Hope in 2021 as a Lecturer in Psychology.
Publications
Bourke, L., Lingwood, J., Gallagher-Mitchell, T., & Lopez-Perez, B. (2023). The effect of face mask-wearing on language processing and emotion recognition in young children. Journal of Experimental Child Psychology. doi: 10.1016/j.jecp.2022.105580
Lingwood, J., Lampropoulou, S., De Bezenac, C., Billington, J., & Rowland, C. F. (2022). Promoting interactive shared book reading strategies with families from lower SES backgrounds: A mixed methods approach. Journal of Child Language, 1-23.
Davies, C., Lingwood, J., Ivanova, B., & Arunachalam, S. (2021). Three-year-olds comprehension of contrastive and descriptive adjectives: Evidence for contrastive inference. Cognition, 212. doi: 10.1016/j.cognition.2021.104707
Lingwood, J., Farran, E. K., Courbois, Y., & Blades, M. (2020). Investigating route learning, metacognition, and beacon-based strategies using virtual environments. European Review of Applied Psychology, 70. doi:10.1016/j.erap.2020.100570
Lingwood, J., Billington, J., & Rowland, C. F. (2020). Evaluating the effectiveness of a real world shared reading intervention for preschool children and their families: A randomised controlled trial. Journal of Research in Reading. doi: 10.1111/1467-9817.12301
Lingwood, J., Levy, R., Billington, J., & Rowland, C. F. (2020). Barriers and solutions to family-based education interventions. International Journal of Social Research Methodology, 23, 185-198. doi: 10.1080/13645579.2019.1645377
Davies, C., Lingwood, J. & Arunachalam, S. (2020) Adjective forms and functions in British English child-directed speech. Journal of Child Language, 47, 159-185. doi: 10.1017/S0305000919000242
Noble, C., Sala, G., Lowe, M., Lingwood, J., Rowland, C, F., Gobet, F., & Pine, J. (2019). The impact of shared book reading on childrens language skills: A meta-analysis. Educational Research Review, 28, 1-10. doi: 10.1016/j.edurev.2019.100290
Lingwood, J., Blades, M., Farran, E. K., Courbois, Y., & Matthews, D. (2018). Using virtual environments to investigate wayfinding in 8- to 12-year olds. Journal of Experimental Child Psychology, 166, 178-189. doi: 10.1016/j.jecp.2017.08.012
Billington, J., Farrington, G., Lampropoulou, S., Lingwood, J., Jones, A., Ledson, J., & McDonnell, K., Duirs, N., & Humphreys, A. (2017). A comparative study of cognitive behavioural therapy and shared reading for chronic pain. Medical Humanities, 43, 155-165. doi:10.1136/medhum-2016-011047
Lingwood, J., Blades, M., Farran, E. K., Courbois, Y., & Matthews, D. (2015). Encouraging 5 year olds to attend to landmarks: A way to improve children's wayfinding strategies in a virtual environment. Frontiers in Psychology, 6, 1-9. doi: 10.3389/fpsyg.2015.00174
Lingwood, J., Blades, M., Farran, E. K., Courbois, Y., & Matthews, D. (2015). The development of wayfinding abilities in children: Learning routes with and without landmarks. Journal of Environmental Psychology, 41, 74-80. doi: 10.1016/j.jenvp.2014.11.008
Lingwood J., Smith L.L., & Bond J.W. (2015). Amateur vs. professional: Who is better at assessing the presence of forensic material at a theft from a motor vehicle crime scene? International Journal of Police Science & Management, 1, 1-6. doi: 10.1177/1461355714566774
Lingwood, J., & Bull, R. (2013). Interviewing young adolescent suspects: When to reveal incriminating information? European Journal of Psychology Applied to Legal Contexts, 5, 19-24. doi: 10.5093/ejpalc2013a3