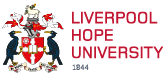 Dr Jane McCagh
LECTURER IN PSYCHOLOGY (T&S)
Psychology
0151 291 3518 .
mccaghj@hope.ac.uk

I was awarded my PhD from Liverpool John Moores University in 2009 which investigated socio cognitive processes in relation to social functioning in patients with focal epilepsy. I joined Liverpool Hope in 2007, prior to this I held posts at Liverpool John Moores University and the University of Manchester. My main research interests lie broadly in the areas of clinical, health and neuropsychology. I am especially interested in the impact that chronic illness, neurological and psychiatric disorders have on psychosocial and cognitive functioning and the how these affect quality of life, both for the individual and the family. I am also interested in investigating social cognition in clinical samples. Most of my writing has been in relation to psychosocial functioning and quality of life in people with epilepsy.
I lead courses on the Enhanced Curriculum in year 1 (Applied Psychology) and year 2 (Clinical & Health Psychology and Psychopathology). You will also find me teaching on UG and PG courses including; Foundations of Psychology (Year 1), Empirical Practical (Year 2), Research Methods & Statistics (Year 1 & 2), Brain & Mind (MSc Psychology) and Cognitive Neuroscience (MSc Cognitive Neuroscience and Neuroimaging). I supervise UG and PG dissertation projects mainly in the areas of clinical and health psychology.
I am a peer reviewer for the following journals: International Journal of Workplace Health Management, Epilepsy Research and Neurosciences. I am also an invited peer reviewer for grant applications for Epilepsy Ireland.
I am a Fellow of The Higher Education Academy and at present I am training to be a BACP accredited Counsellor. I am Co Leader the Applied Psychology and Well- being Research Group within the department.