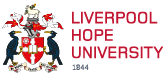 Dr John Lowndes
LECTURER IN MUSIC PRODUCTION
Music
0151 291 3502 .
lowndej@hope.ac.uk

Short Biography


I have a Bachelor of Arts degree in Popular Music and Recording and a Master of Arts degree in Compositional Studies, both from The University of Salford. I received a PhD in Performing Arts from Edge Hill University for a study entitled "Exploring Austerity in Sound: Applying an Ethnographic Approach to a Collaborative, Field Recording-based Composition". I am also a Fellow of the Higher Education Academy.
Teaching Specialisms

Studio Composition
Songwriting
MIDI Arrangement & Orchestration
Music Technology
Popular Music Studies
School Roles

Programme Leader for Music Production
Access and Participation Lead
Subject Ethics Lead for Music
Assessment Coordinator for Music
Recent Works

About Us - For Us (2021) - Soundscape composition created in the West Everton and surrounding areas. It features the voices of three community members, alongside sounds recorded in the local area. The name of the piece refers to West Everton Community Council's (WECC) powerful principle: "nothing about us, without us, is for us." As a collaboration between local residents and an outside musician, the sound work explores ethnographic, sonic representation in an area affected by austerity and the pandemic.
Cartographies (2019) - Quadraphonic installation that explores community self-empowerment (power-to). Created from recordings of community interventions in West Everton. Installed at Angel Field Festival from the 22nd- 25th of March 2019.
Patchwork Rattlebag - Abschattungen (2019) - Single for the group Patchwork Rattlebag. A song-based experiment involving found sound, granular techniques, syncopation and alternating metre. Released on all digital platforms. Includes the B-side "...and what? (le danse de l'inconsequence de la vie et la mort)".
What Does Who to What? (2018) - Site-specific, interactive, aleatory, audio-visual collaboration with Chantelle Valentin (video). An exploration of the installation space as a site of pre-existing power relations. Installed at ArtsEqual, Edge Hill University in 2018 and Angel Field Festival from the 26th- 29th of March 2019.
Reck (2018) - An exploration of time-stretched, digital sonorities and an experiment in site-specificity. Recorded, in part, on location at Martini Elettrico, Bologna, where it was subsequently performed.
It's the Hope (2018) - Piece for three pianos. Based on several Syrian scales and realised via aleatory methods in Ableton Live. Performed by Piano Circus at Edge Hill University.
Carnal Echo (2017) - Piece for ten percussionists. Based on additive rhythmic units and macro-rhythmic patterns inspired by Edmund Husserl's phenomenology of time. Selected as the (UK) winner of the Great Plains/Great Britain composer exchange in 2018 and performed by the Studio 21 percussion ensemble at Oklahoma City University.
Patchwork Rattlebag - On My Own (2017) - Single for the group Patchwork Rattlebag. Featured on the EDM compilation House of Dance Grooves (2017). Rated 5/5 by manchestermusic.co.uk and 9/10 by Reyt Good Music Magazine. Includes the B-side, "Bokononist"
Fragments of the Ship Canal Project (2013) - Eight-channel acousmatic song-cycle produced as final MA Composition Studies piece. An exploration of modernist poetics and the relationship between foundsound and text. The piece, or movements from it, have been performed at: Sound and City 2013, Ionian University, Corfu; Salford Sonic Fusion Festival 2013; and Resonant Edge Festival 2017.
Interference (2012) - Four-channel acousmatic piece performed at Alte Schmiede, Vienna as part of the EU funded Listening Cities programme.