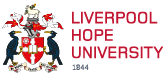 Dr John Tillson
SENIOR LECTURER IN PHILOSOPHY OF EDUCATION
Education Studies
0151 291 3040 .
tillsoj@hope.ac.uk

Dr John Tillson is Senior Lecturer in philosophy of education at Liverpool Hope University, Department of Education Studies. With Dr Carly Bagelman, he is co-director of Liverpool Hope's CEPA (Centre for Education Policy Analysis) Research Centre. He is the author of Children, Religion and the Ethics of Influence (Bloomsbury 2019) and (with Winston C. Thompson) co-editor of Pedagogies of Punishment: The Ethics of Discipline in Education. His publications to date have addressed a cluster of closely connected questions about curriculum content, and due and undue influence in teaching, especially over pupils' religious, political and ethical identities. His research interests can be captured under the expression 'the ethics of influence'.
He completed a BA in Philosophy at the University of Durham, and an MA in the Philosophy of Education at the Institute of Education, University College London. He conducted his doctoral research at Dublin City University on a scholarship from the Mater Dei Centre for Catholic Education.
He discusses his research
in this interview
with Richard Marshall for 3:16, and whether you should insert knowledge into your mind (if you could) in a blog for
Psyche
. He and Winston C. Thompson discuss their Pedagogies of Punishment project on an episode of the
Ethics & Education
podcast.