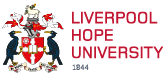 Dr Katherine Baxter
LECTURER IN MARKETING
Business Management/Marketing
0151 291 2057 .
baxterk@hope.ac.uk

I joined Liverpool Hope University in March 2021 having previously worked in a similar role in a different university. I have a PhD in Marketing Communications, MBA in Marketing, BA in Marketing and a Diploma in Management. I have 11 years industry experience in Sales and Marketing in the medical and construction industries which enables me to bring real world examples into the classroom.
I am research active and my interests include marketing communications, consumer behaviour, advertising, social media and sustainability. My recent paper (2022) was a mixed methods study examining perspectives of gendered content in advertising. I have also recently submitted a paper about brands who have been found guilty of greenwashing and the effects on customer sentiment. Another paper I am currently working on has explored the sharing behaviour of motherhood influencers and how this connects to privacy theories.

I pride myself on high quality teaching and learning and achieved my FHEA qualification in August 2021 and I am now work towards my senior fellowship. My areas of expertise in teaching include subjects such as social marketing, experiential marketing, research methods and consumer behaviour.