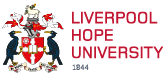 Dr Linda McLoughlin
PRINCIPAL LECTURER
English
0151 291 3250 .
mclougl@hope.ac.uk

BA, Edge Hill; MA, Lancaster; PhD, Liverpool; ILTM.
I teach the first year Introduction to English Language; second level Language and Law and third level Language and Power and Language, Gender and Sexuality. My research interests straddle critical discourse analysis and sociolinguistics and is primarily focused on language, gender and sexuality. My PhD (Liverpool University) is on the social construction of female sexuality in teenage magazines. My book The Language of Magazines aims to help students develop a linguistic framework to uncover the ideological messages permeating magazine texts. My most recent publication A Critical Discourse Analysis of South Asian Women's Magazines focuses on media representations of British South Asian women and carries out audience reception of Asiana magazine. For the past year, I have been working on two projects, one with the co-operation of Women's groups in Lancashire regarding discourses around breast health practices. The project aims to facilitate communication and promote knowledge exchange between health service practitioners in the area and women's groups. The second project is in collaboration with Hidaya a support group for LGBTQI. I am interested in supervising postgraduates who want to work in the following areas: critical discourse analysis; the language of magazines; the relationship between language, gender and sexuality.
I am an Executive Committee member of the International Gender and Language Association (IGALA). From 2018 I have been a panel member of Athena Swan.