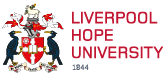 Dr Louise Wilson
SENIOR LECTURER IN ENGLISH LITERATURE
English
0151 291 3571 .
wilsonl2@hope.ac.uk

I am Lecturer in Medieval and Early Modern Literature, with particular research specialisms in early English and European prose fiction, book history, the history of reading, translation, and medical humanities. I came to Liverpool Hope in 2015 after five years at the University of St Andrews where I was firstly MHRA Research Fellow in English Renaissance Translation and then a Leverhulme Early Career Fellow. Before that I worked as a postdoctoral researcher and lecturer at the University of Geneva. I have a BA (Hons) in English Language and Literature from the University of Oxford, and an MA (with Distinction) and PhD (funded by the AHRC) from the University of York.
I am the editor (with Helen Smith) of
Renaissance Paratexts
(Cambridge University Press, 2011; paperback, 2013) and (with Neil Rhodes and Gordon Kendal) of
English Renaissance Translation Theory
(MHRA, 2013); I was a researcher for Lukas Erne's
Shakespeare and the Book Trade, 1594-1623
(Cambridge University Press, 2013), and I've published a number of articles and book chapters on the early modern translator Anthony Munday, chivalric romance, and publishing and reading fiction in sixteenth-century England and Europe.
I am currently completing a monograph,
Reading for Pleasure in Early Modern England
, a critical edition of Anthony Munday's translation of the Portuguese romance,
Palmerin of England
, and a study of eighteenth-century readers of Munday's translation of
Amadis de Gaule
. I am Associate Editor of the MHRA Tudor and Stuart Translations series, and a member of the European research team working on a three-year project funded by the Spanish government on 'The Spanish Romance of Chivalry in English Translation: Anthony Munday and Early Modern Culture in Europe'. I was a fellow of the Folger Shakespeare Institute in Washington DC in 2015-16.
I would be interested in supervising postgraduate work on early modern literature and culture, particularly on prose fiction, translation, the history of the book, and transnational and material cultures of reading.