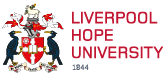 Dr Manoli Moriaty
LECTURER IN MUSIC PRODUCTION
Music

moriatm@hope.ac.uk

I hold a PhD in Music and Performance Practice from the University of Salford, undertaken through the Pathway to Excellence scholarship, where I also received degrees in Popular Music and Recording (BA) and Music Composition (MA). Having a background in Electronic Dance Music performance and production, my practice and research over the past decade has focused on sonic arts and human-computer interaction.
My practice intersects a diverse range of milieus – from electroacoustic composition and live electronics, through to noise/drone/soundscapes musics, interactive and immersive installations, as well as live scores for dance and theatre. I have performed in China, Estonia, Germany, Greece, Ireland, Sweden, UK, and the USA, and have collaborated and worked alongside many notable artists and ensembles, including Teresia Björk, Nicola Ellis, Jim Cartwright, The Echo Echo Dance Company, and the BBC Philharmonic Orchestra. I have received commissions and support by Arts Council England, The British Science Associations, Sound & Music, and the Manchester Science Festival, and I have been resident artist at the Manchester International Festival, NOVARS Research Centre, The Great Exhibition of the North, and Medea Electronique. I hold memberships with the Theatre & Performance Research Association (TaPRA), the Irish Sound, Science & Technology Association (ISSTA), and the Hellenic Electroacoustic Music Composers Association (HELMCA).
I was a lecturer at the University of Salford and the BIMM Institute, teaching undergraduate and postgraduate modules on music technology and composition, ensemble musicianship, theatre practice, multimedia performance, and dance technology. I have been guest lecturer at the Estonian Academy of Music and Theatre, the Chinese Academy of Arts, Leeds Beckett University, and CAST at Doncaster.
My writing on interdisciplinary collaboration and human-computer interaction have been published by Taylor and Francis, Springer, Society for Artistic Research, and in the proceedings of the international conference on New Instruments for Musical Expression.
Between 2014-2018 I was the lead curator for the Metanast Collective, which organised concerts in Manchester, Leeds, and Athens, and went to host over 100 artists from more than 30 countries.
Teaching specialisms
Studio composition

Mixing and Arrangement

Live electronic performance
Interactive systems and immersive audio
Musicology,
interdisciplinary collaboration
and hybrid practices

I warmly invite
enquiries from prospective PhD students in the fields of sonic/sound art, human-computer interaction, and dance-music interdisciplinary collaboration
Recent publications
2020b. Symbiosis: a biological taxonomy for modes of interaction in dance-music collaborations. Proceedings of the International Conference on New Interfaces for Musical Expression, Birmingham City University, pp. 551–556.
2020a. Interspecific Interactions: Modes of Sound & Movement Interactivity in Collaborative Performance, in Earnshaw R.A., Liggett S., Excell P.S. and Thalmann D (eds), Technology, Design and the Arts – Challenges and Opportunities, Springer, Cham, Switzerland
2019. Symbiotic Synergies: Adaptive Framework for Polydisciplinary Collaboration in Performance Practice. Ph.D. thesis, School of Arts & Media, University of Salford, Manchester
2018. Adaptation & Mutual Exploitation in Interdisciplinary Collaboration, in Artistic Research Will Eat Itself, International Conference for Artistic Research, Society for Artistic Research, University of Plymouth
2016. Unsound Connections: No-input Synthesis System. in Hybridity of Practice and Aesthetics Between Electronic Dance and Electroacoustic Musics. Contemporary Music Review, 35:2, 184-201