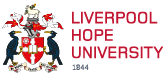 Dr Natalija Atas
LECTURER IN SOCIAL SCIENCE
Public Health and Social Care
0151 291 3795 .
atasn@hope.ac.uk

Dr. Natalija Atas joined the Department of Social Science at Liverpool Hope University in 2017 as Lecturer in Social Policy. She currently teaches Health and Social Care, and Health and Social Wellbeing.
Dr. Atas has an international research and teaching experience as she has spent her academic life between universities in Lithuania and the United Kingdom. After graduating with a BA in Sociology from Vytautas Magnus University (VMU) in Lithuania, Dr. Atas went on to be awarded an MA degree in Global Social Policy from the University of Sheffield, Department of Sociological studies. She obtained a Ph.D. degree from the same department in 2016. Her research interests incorporate the key areas of social policy enquiry related to topics of welfare, poverty, social problems and stratification. Dr. Atas has taught and/or designed a number of courses, including, global social policy, poverty and social exclusion, social policy and social problems, and social divisions. She is a Fellow of the Higher Education Academy (FHEA).
Publications
Atas, N. (2018) ' The cost of becoming a neo-liberal welfare state: A cautionary case of Lithuania', Critical Social Policy, 38 (4), pp.728-748.
Atas, N. (2018) 'The immediate impact of the global financial crisis and neo-liberal austerity policies on the in-work poverty dynamics in Lithuania', Journal of Baltic Studies (forthcoming).
Atas, N. (forthcoming) 'The hidden reality of day-to-day struggles of the working poor in Lithuania', in An, S., Chubarova, T., Deacon, B. and Stubbs, B. (eds.) Social policy, poverty and inequality in Central and Eastern Europe and the former Soviet Union, Stuttgart: Ibidem Press.