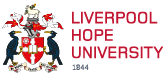 Dr Olga Ververi
LECTURER IN EDUCATION STUDIES
Education Studies
0151 291 3027 .
ververo@hope.ac.uk

PhD – Graduate School of Education, University of Bristol, UK; MA – Institute of Education, Manchester Metropolitan University, UK; BA (Hons) – Greek Literature and Language, University of Patras, Greece.
After completing my studies in Greek Philology in Greece, I was awarded a scholarship by the Greek Scholarship Foundation (IKY) for postgraduate studies abroad. I took the MA in Education at Manchester Metropolitan University where I first developed my interest in CPD and deepened my knowledge in Pedagogy. I then went to the University of Bristol to pursue a PhD at the Graduate School of Education and focused upon teachers' critical thinking in citizenship education.
Research Interests
: My main area of research has been the concept, meaning and process of critical thinking in citizenship education. I am also interested in the process of Globalisation and the role of International organisations (e.g. European Union, OECD) in shaping educational systems across the world. In my research, I mainly draw on Critical Social Theory as well as the theory and methodology of Critical Discourse Analysis.
Supervision
: I supervise MA students in the areas of: International and Comparative Education Educational Leadership Sociology of Education Citizenship and Human Rights Education Higher Education in Europe Pedagogy Teaching Methodology