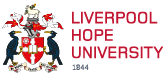 Dr Onyeka Okongwu
SENIOR LECTURER IN LAW
Law
0151 291 3646
okongwo@hope.ac.uk

I joined Liverpool Hope University Law School in 2018 as a Lecturer in Law. I am a Fellow of the Institute of Higher Education Academy (FHEA). I hold a PhD in Equality and Discrimination Law from De Montfort University Leicester and a Masters Degree in International Commercial Law from the University of Leicester, and I am a Solicitor and Barrister of the Supreme Court of Nigeria.
Prior to joining Hope, I held academic positions with the University of Chester and I am a Law Faculty member of the UNICAF University Cyprus. I also have legal practice experience having worked with an organisation in Chester as a Discrimination Adviser and Caseworker where I was responsible for varied employment caseload ranging from unfair dismissal cases to discrimination at work. I represented clients at the Employment Tribunals and was involved in negotiating settlements between my clients and their employers either directly or through ACAS or their solicitors.
I have authored a number of publications and my primary area of interests are equality and discrimination focusing on the influence of culture, religion and social norms on gender issues and sex discrimination.
I am the final year lead and dissertation coordinator and my teaching areas are in Employment Law, Equality and Discrimination Law, Contract Law and Tort Law