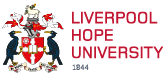 Dr Roberto Catello
LECTURER IN SOCIAL SCIENCE
Criminology

catellr@hope.ac.uk

I am a Lecturer in Criminology. I teach a 24-week course on Critical Criminology at Level H. I also teach an Advanced Research Course (ARC) on 'Understanding Prison Abolition' and I contribute to teaching and tutoring in criminology and social science at level C and I (Introduction to Criminology, Introduction to Applied Social Science, Explorations in Criminology) and level MA (Contemporary Criminology).
I am a criminologist of the critical kind with an interest in historical criminology and critical criminology, and I am a Honorary Fellow with the School of Social and Political Sciences at the University of Melbourne (UoM), Australia.
I joined Liverpool Hope University at the start of 2021 and good part of my work experience in higher education comes from UoM. I taught introductory criminology subjects at UoM from 2017 to 2020 and, between 2019 and 2020, I was also a member of the criminology teaching teams at La Trobe University and Deakin University. In 2020, I coordinated a postgraduate subject on Drugs and Justice at UoM while also teaching a number of undergraduate subjects such as From Graffiti to Terrorism (UoM), Law in Society (UoM), Criminology Skills (La Trobe) and Introducing Crime and Criminology (Deakin).
I have a BA (Hons) in Criminology and International Relations from Kingston University and a MA in Criminology from UoM. I completed a PhD at the UoM in November 2019 and my doctoral interests include crime history, historical criminology, historical social science, the historiography of crime and criminal justice, and interdisciplinary research at the intersection of history and criminology. Over the years, I worked on a number of research projects - illicit drugs at Australian music festivals, covert research methods, carceral geography, institutional violence in settings of care and control, whistleblowing and whistleblower protection laws.
PUBLISHED WORKS
Catello, R. (2023) 'For a Critical Historical Criminology of the Antipodean and Global South: Unthinking and De-Disciplining History and Criminology', International Journal for Crime, Justice and Social Democracy, 12(1), pp.30-41. https://doi.org/10.5204/ijcjsd.2742
Catello, R. (2023) 'History as Activism: Critical Uses of History at the Berkeley School of Criminology in the 1970s', Justice, Power and Resistance. https://doi.org/10.1332/YDXV1897

Catello, R. (2022) 'Exposing the Crimes of the Neoliberal State in the Governance of COVID-19', State Crime Journal, 11(2), pp.285-315.
Catello, R. (2022) 'The Historicist Objection to Historical Criminology', Law, Crime and History, 10(1), pp.25-56.

Catello, R. (2022) 'Who Gave Historical Criminology a Name? A History of 20th-century Historical Criminology', Journal of Criminal Justice, 85, 101954. https://doi.org/10.1016/j.jcrimjus.2022.101954.
Catello, R. (forthcoming) 'COVID-19, Global Public Health Justice, and the Culture of Organised Irresponsibility', Global Faultlines.
Catello, R. (forthcoming) 'Critiques of Presentism in Criminology: Challenges and Paradoxes', Law, Crime and History.
Catello, R. (forthcoming) 'From Historical Social Science to the Historical Study of Crime', Crime, History & Societies.
ORCID: 0000-0002-0812-5540
Twitter: @DrCatello
Academia.edu: https://independent.academia.edu/CatelloRoberto