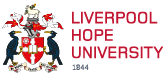 Dr Sarah Black-Frizell
LECTURER IN DANCE
Drama, Dance and Performance
0151 291 3986 .
blacks@hope.ac.uk

I am the course leader for dance at Hope, I studied for my undergraduate degree at Middlesex University London, and I hold a PhD from the same institution. I am a fellow of the Higher Education Academy (FHEA) and I have worked in Higher Education for 20 years. I have trained and performed at the Limon Institute in New York. I have performed and delivered at conferences Nationally and Internationally, and the pleasure of touring work in France, New York, Switzerland & Spain.
I currently co-organise Our Dance Democracy with Karen Gallagher (MBE), an international dance conference now moving into it's 3rd event. I am the co-director of the Mothers' Day Project with esteemed writer Esther Wilson. I work collaboratively with Angela Pierre Louis and we have developed a practice based methodology - Offerings.
I have developed an intergenerational mother-led artistic practice Mother as Curator, where I explore my own solo performance work and performing with my family set within our family home.

My teaching specialisms
Choreography & performance studies
Collaborative research practices
Installation and film practices
Urban and sited performance
Humphrey-Limon technique
Home & domestic
Maternal and feminist ethics
School Roles
Coordinator for Dance
Recruitment Officer
First Year Lead in Dance
Third Year Lead in Dance
Recent Publications
Black- Frizell, S. Frizell, A (2021) 31 Days Old - Performance, Family & Ethics. Journal of Artistic Research, 22. ISSN 22350225

Black-Frizell, S. (2020) Mother As Curator: Ethical Encounters in Art Making with Children. Conceicao Conception,8 (2). pp. 166-185
Black,S. Gallagher, K. (2019) Our Dance Democracy Editorial, People Dancing Magazine, p. 1-3, Feb - March. 2019

Performance & Events
Our Dance Democracy International Conference 2 - 2020
Mother Tongue, Opening Performance Event RISE Liverpool Anglican Cathedral 2019.
Dance & Technology Chair
. One Dance UK
The Lowry Manchester, 2018
Women Move with Peace : Keynote presentation. Peace and the Church. 100th Anniversary of the end of the First World War, 2018
Our Dance Democracy International Conference 2018
Call to Arms: a performance Restoring Peace Building Post Conflict Communities. Desmond Tutu Centre for War and Peace Studies, 2017

Motherhood in the Academy, A round table for Oxytocin, Royal College of Art, 2017
31 Days Old: Museum of Motherhood, New York 2016
Trace: Performance at World Dance Alliance - Algiers France 2015