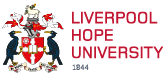 Dr Taras Khomych
SENIOR LECTURER IN THEOLOGY
Theology, Philosophy and Religious Studies
0151 291 3037 .
khomyct@hope.ac.uk

I am a Lecturer in Early Christian Literature and Byzantine Theology at Liverpool Hope University. My experience is quite unique. After the fall of communism, I began my theological education in Ukraine and entered the Lviv Theological Academy (later on transformed into the Ukrainian Catholic University) at the moment when the theological tradition had just been revived. Shortly thereafter, I continued my studies at the Faculty of Theology at the Katholieke Universiteit Leuven (Belgium), where I obtained my Master in Religious Studies as well as my Master and Doctoral Degree in Theology.
My research interests lie mostly in early Christian literature, the writings of the Apostolic Fathers (1st & 2nd centuries) in particular, as well as later Patristic writings of the Byzantine period, including Old Slavonic transmission of early Christian literature. Within this field I focus on theological controversies (esp. Christology), liturgical practices (especially baptism, Eucharist, prayer), discipline (community formation, hierarchy, church orders), textual transmission, etc. My interest in Christian origins and later Byzantine period is not limited to history alone, since I consider the encounter with the past as an excellent resource and opportunity for theological reflections today. In view of this, I deal also with more recent Eastern Christian theological trends (especially those from the 20th century) and contemporary ecumenical issues (including Catholic-Orthodox relations).
As a Catholic priest, I am involved in pastoral care of the Ukrainian Greek-Catholic Church in the UK and in chaplaincy at St Edward's College in Liverpool.