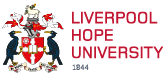 Dr Timothy Keenan
SENIOR LECTURER IN DRAMA
Drama, Dance and Performance
0151 291 3811 .
keenant@hope.ac.uk

I hold a PhD in Drama from the University of London (Goldsmiths). My doctoral thesis is titled 'Early Restoration staging: play production at Lincoln's Inn Fields, 1661-1674'. I also hold a Masters in Modern Drama from the University of North London and a BA in Drama and Theatre Studies from the University of London (Royal Holloway).

After gaining my BA, I directed several productions on the London Fringe in the early 1990s, including the European premiere of Zoh (The Elephant) by Betsuyaku Minoru, at the New End Theatre, Hampstead. My research is focused on the development of a scenic dramaturgy in the English Restoration period (1660-1700). I have also written on the contemporary Japanese playwright Hirata Oriza. I have been lucky enough to teach drama and theatre studies on three continents, at universities in England, Ireland, Japan, and Australia.

Teaching Specialisms:
* Shakespeare and his contemporaries
* European drama and theatre history
* Stage directing/acting

* Traditional and Modern Japanese drama and theatre
School Roles
* Course Leader for BA Drama
* School of Creative and Performing Arts Liaison Coordinator for Shakespeare North
Recent Publications
* 'A Database of Restoration Stage Directions', Restoration and Eighteenth-Century Theatre Research, 31.2, 2018, 65-75.
* Restoration Staging, 1660-74 (monograph), Routledge (Studies in Performance and Early Modern Drama series), 2017
* 'Shopping and Flirting: Staging the New Exchange in 17th and 18th Century Comedies', Restoration and Eighteenth-Century Theatre Research, 30.1-2, 2015, 31-53
Boards/Networks
* Editorial Board for 'Restoration Drama' series, Peter Lang Publishing
* Honorary Research Fellow, University of Seville, Restoration Comedy Project