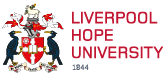 Dr Tom Sykes
LECTURER IN MUSIC PERFORMANCE
Music
0151 291 3743 .
sykest@hope.ac.uk

I studied for my undergraduate degree at Leeds College of Music on the jazz course, for which my First Study was violin and Second Study piano. I have an MA from the Open University and a PhD from the University of Salford. During my doctoral studies I was a member of Rhythm Changes, a HERA-funded European research project investigating jazz and cultural identity.

I am experienced in HE teaching, previously leading the HE Music provision at the City of Liverpool College and being a visiting lecturer at various universities including Salford and Edge Hill.

I perform professionally around the North West, across a range of styles but specialising mainly in jazz and classical music with my own and other musicians' ensembles, and as leader of St Helens Sinfonietta.
Teaching Specialisms
Music Performance
Jazz and Popular Music Studies
Popular Music Dissertation Supervision
School Roles:
Level H Lead for Music
School Lead for PGT provision and MCreate Coordinator
Recent Works
Piano and arrangements, CD album The Mill Sessions (Trio Nay). Trio Nay is a jazz trio featuring Naomi Webber, voice, Tom Sykes, piano and Lee Webber, bass. 2018
'El Barranco Francés' arranged for Mindset Ensemble, 2016. This was rearranged for Jazz Flute Big Band and performed at EFG London Jazz Festival, November 2016, and re-orchestrated for Hope University Big Band in 2022.
Piano and arrangements, CD album Trio Nay & Friends (Trio Nay). 2016.
Jazz compositions 'Festival Samba' and 'Here's Hoping' published in the Real Book North West. Astute Music Ltd. (Originally published in 2007).
Recent Publications
'Grappling with Grappelli: Contemporary jazz violin pedagogy and the legacy of gypsy jazz', Jazz Research Journal 13.1-2, pp.151-177. Co-authored with Ari Poutiainen, 2019.
'Dissent, Resistance, and Music of Social Protest'. In The SAGE International Encyclopedia of Music and Culture, Janet Sturman (ed.), pp. 743-744, Thousand Oaks: Sage, 2019.
'Censorship'. In The SAGE International Encyclopedia of Music and Culture, Janet Sturman (ed.), pp. 484-485, Thousand Oaks: Sage, 2018.
'Music outside? Innovation and "Britishness" in British jazz, 1960-1980'. European Journal of Musicology. 16/1, pp. 178-190, 2018.
'Making scenes: Social media and new conceptions of jazz communities'. In New Jazz Conceptions: History, Theory, Practice, Roger Fagge and Nicolas Pillai (eds.). Abingdon: Routledge, pp. 36-62, 2017.