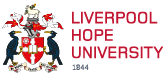 Dr Wendy Bignold
ASSOCIATE DEAN (INTERNATIONAL)
Global Student and Partnership Centre
0151 291 3017 .
bignolw@hope.ac.uk

Dr Wendy Bignold is the Associate Dean (International) at Liverpool Hope University. Wendy has worked with senior colleagues to develop the University's international strategy in recent years and she now has oversight of Hope's international activity. She works closely with international partners, liaising with them on a regular basis and visiting their campuses when possible. Her team in the Global Student & Partnership Centre is also responsible for international recruitment and supporting international students.
In this role she draws on a wider range of experiences living and working overseas in Education and Humanitarian Aid. She began her professional career as an early years teacher in England and then worked extensively in Asia in a wide variety of educational settings, both formal and non-formal, encompassing the full age range of learners. She was Vice Principal of a rural school in Pakistan and helped to set up a number of schools in isolated villages in the North West Frontier Province. She was consultant to the Government of Bangladesh on adult literacy and worked for the Aga Khan Foundation, an international humanitarian agency, in Tajikistan, assessing the needs of various education programmes in the context of a civil war. She has provided professional development and training for educationalists in Sri Lanka and Hong Kong and led study tours of education initiatives in India.
Dr Bignold has been a keynote speaker at conferences in the UK and overseas in areas such as values-based leadership and global citizenship. Her research interests are in international education and narrative methodology primarily. Her most recent publications include Bignold, W., Bamber, P, Guilherme, A., Rao, N., Su, F. & Yuan, T., Teaching the Disciplines in Education Studies, Higher Education Academy, 2012. Bignold, W., "The Ethics of Research Practice" in McGettrick, B. & Su, F., (eds.) (2012) Professional Ethics (Liverpool Hope University Studies in Ethics Series) Cambridge; Cambridge Scholars Press. Bignold, W., "Teaching Cultural Identity or National Unity: The Education of Tibetans in China" Atkin, C. (2012) The Education of Minorities. London; Continuum Press. Bignold, W., "Newman and the Student: From formation to transformation". Educational Futures; British Education Studies Association Journal, 4 (2) March 2012, 20-33.