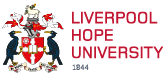 Miss Helen Felcey
PROFESSIONAL TUTOR IN DESIGN
Fine Art and Design

felceyh@hope.ac.uk

I'm a ceramics-based artist, educator and curator. I hold an MA in Ceramics from Cardiff School of Art and a BA in Three Dimensional Design from Manchester School of Art.
My research interests blend craft, design and social well-being. Combined with my work in education, I have exhibited ceramics and worked collaboratively to curate projects and publish within the field. I have taught in academia since 2002, at Manchester School of Art (2002-2016) and more recently at Liverpool Hope University (2017 - present).
Since 2009, I have also worked with the British Ceramics Biennial, contributing to curatorial, community and educational programmes. My main role has been as associate curator for Fresh - an exhibition of emerging artists in contemporary ceramics in the UK and Ireland.
In 2022 I became Secretary to the Board of Trustees for the Artists' Benevolent Fund. The ABF has been supporting artists for over 200 years. Today, our aim is to enable artists to launch, develop and sustain a professional career
My website helenfelcey.co.uk includes a variety of artistic projects and roles undertaken since 2008.
School Roles
Professional Tutor in Contemporary Fashion Design
Recent Projects
Subtle Ground: Feeling our ways towards a supportive method in ceramic practice.
The exposition will be published in the Journal of Artistic Research, in October 2022.
Ceramics Facing the New, Espoo Modern Art Museum (EMMA), Espoo, Finland (2021- 2022)
Resonant Spaces, Middleport Pottery (2019)
Teaching Specialisms
Design
Craft
Ceramics
Arts and Health practice
Collaborative Practice