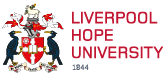 Miss Niamh Breslin
PROFESSIONAL TUTOR IN SOCIAL WORK
Social Work
0151 291 3709 .
breslin@hope.ac.uk

I am a social work practitioner and academic with experience of complex safeguarding and child protection practice. I have carried out Child and Family Assessments, managed Child in Need plans, Child Protection plans and supported children in families in care proceedings. As a social worker, I have supported individuals, families and communities facing chronic deprivation and poverty. Working in partnership with families and multi-agency teams to promote the welfare of children, I have developed a particular interest in the various ways that social workers can mobilise change, manage power dynamics and minimise the objective social conditions that can impact the lives of children and families.
As a social work academic, I enjoy working with students to develop their knowledge, values and skills as capable, confident and safe practitioners. In addition to child protection, I facilitate opportunities for students to make sense of complex theories with a focus on direct practice. Considering my experience of working with individuals on an offender personality disorder pathway, I also incorporate theories of relationship (including the Exchange Model) power control, institutionalisation, and transformative change into my teaching and learning.
I am the lead of Student Voice and work closely with student representatives to offer the best possible experience of learning to our students.
My research interests involve exploring the implementation of the Psychologically Informed Environment (PIE) model in practice from the perspective of engager workers supporting individuals with complex needs.
I am a qualified social worker, registered with the professional regulatory body, Social Work England. Alongside my role in Liverpool Hope University as a professional tutor, I continue to develop my specialisms through continued practice in social work.