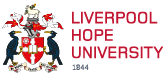 Miss Sadia Khalid
PROFESSIONAL TUTOR IN SOCIAL WORK
Social Work

khalids@hope.ac.uk

I am a social work practitioner and academic with a vast range of experience in domestic violence, other forms of abuse and child and family social work. Working with children living in state care, I developed a specialism in therapeutic social work, leading the way into systemic models of practice. I also worked in quality assurance to design and deliver training and education to all of those responsible for promoting effective transitions, stability, security and permanence for children, families and staff. Networking with external organisations, I also commissioned bespoke packages of continuing professional development training to further develop knowledge, values and skills of the workforce in systemic social work.
As a social work academic, my passion for systemic practice means that I value the opportunity to shape and inform the journey and experience of social work students in many different ways. I value evidence informed teaching and incorporate practice-based examples to prepare students for study and placements. As an active member of the Cheshire and Merseyside Social Work Teaching Partnership (CMSWTP) I co-facilitate the Practice Educator Professional Standards (PEPS) course and i am the ASYE lead for Liverpool Hope University ensuring the Assessed and Supported Year in Employment is effective and valued.
My research interests include child protection, human rights and the intersection of multiple oppressions experienced by those marginalised by systemic inequalities. I am also interested in the quantitative and qualitative evaluation of social work services, specifically measuring effectiveness and impact.
I am a qualified social worker, registered with the professional regulatory body, Social Work England. I am also a systemic family practitioner, registered with the Association for Family Therapy and Systemic Practice. I continue to support students on Placement as a Practice Educator and maintain my commitment to support the lives of children as an independent fostering panel member.