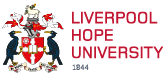 Miss Sarah Richards
PROFESSIONAL TUTOR IN FINE ART
Fine Art and Design

richars1@hope.ac.uk

Sarah Jane RichardsJob Title: Professional Tutor Fine ArtDepartment: Creative Campus Fine ArtEmail: richars1@hope.ac.uk
Born in Wales, I travelled in my late teens and ended up spending a year in Barbados working as an art assistant with local artist Aziza. Reignited my passion for the arts I subsequently went on to study Fine Art at Leeds Metropolitan University. During this time I studied painting in the Cypress College of Art with Stass Paraskos and spent a year as an Erasmus exchange student in Universitat de Belles Artes, Barcelona. Working freelance since graduating, my work includes designing, managing and facilitating workshops, art activities, events, public art projects and murals – alongside my own investigations into drawing and painting.
I have been commissioned to produce numerous high profile public art projects around the UK which include work for Cath Kidston, Celia Birtwell, Orla Kiely, Joanna Lumley and Jools Holland.
I hold the deep conviction that art has a powerful contribution to make in promoting wellbeing and health. I have delivered award winning art commissions for mental health hospitals where the brief has involved patient and staff engagement to develop creative environments that enhance wellbeing. A core artist of the award-winning Arts on Prescription program Creative Alternatives since 2009 I work with people suffering for anxiety and depression within the North West.
As a Director and Studio Manager of Arena Studios and Gallery from 2005 - 2010 I was charged with the day to day running and overall direction of the studio group and gallery, writing successful funding bids, securing the gallery programme and installing charity fund raising events. In 2012 I was the Art coordinator for Stroll: Discovery trails, a high profile public art project with the Greater London Authority and London Olympic Company for the London Olympics 2012.
I am interested in the way that art can connect people with nature and have worked on numerous projects that endeavour to highlight important environmental concerns. These include the Sefton Coast Sculpture Trail, Back from the Brink Nationwide conservation project and more recently Dynamic Dunescapes on the north west coastline.

My personal practise is concerned with capturing reflections and observations of the environment using mark making through walking, meditating, drawing and painting.