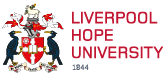 Mr Dave Monks
PROFESSIONAL TUTOR IN RADIO AND MEDIA PRODUCTION
Film and Media Arts
0151 291 3887 .
monksd@hope.ac.uk

Dave has worked in the Radio industry for over 20 years for both the BBC and commercial radio stations. He is the presenter of the BBC Music Introducing weekly new music programme on BBC Radio Merseyside. Dave has also presented programmes for BBC Radio 6 Music and has contributed features for BBC Radio 1, Radio 2 and BBC Sounds.
As Professional Tutor in Radio and Media Production at Liverpool Hope University, Dave brings a huge amount of current industry focussed skills and real-life experience to all aspects of audio production within a classroom and studio environment.
He says that the students who have worked with me in both my academic and media work have all enjoyed how I integrate current media practice and work-led skills into all of my sessions. It is important that, at the end of their course that the students are multi-skilled and equipped for all aspects of the ever-changing media landscape. As a current practitioner in the real world, my media work is central to the way I deliver essential content which they will need for their own careers going forward. I allow my practical experience to inform my teaching and research which the students appreciate. I want my students to succeed, and my aim is to inspire them to pursue the career they want following completion of the course. I feel my students can relate to me and I am proud of the feedback I have received from them during the time I have been teaching.
Dave produced and presented audio specials for BBC Sounds on 'Songwriting and the importance of a strong song'

He also presented and produced a radio documentary programme for BBC Merseyside on the Deltasonic Record label called 'The Deltasonic Story' along with a recent Christmas special with Liverpool band The Wombats.

Teaching Specialisms
Radio and Audio Production
Studio Skills and Practice
Adobe Audition and Adobe CC Training
Writing for Radio and Presentation skills
Podcast Creation and Practice
Interviewing for Radio and Audio Practice
Achievements
Hosted the live BBC programme 'Liverpool Sound' for Capital of Culture 2008 which was broadcast across the BBC on radio and online. I interviewed performing artists at the opening event of Capital of Culture which was a full day outside broadcast headlined by Sir Paul McCartney and attended by 40,000 people.
Presenting both live and recorded outside broadcast event and for the 6 Music Festival in Liverpool in 2019.
Presenting various programmes on national radio (BBC Radio 6 Music) various deps including Steve Lamacq Recommends, Chris Hawkins early breakfast show and Tom Robinson's show.
Hosting the BBC Music Day concert at the Pier Head Liverpool with Janice Long and Craig Charles.
TV appearances BBC North-West Tonight & Granada TV Music show 'This Is Music'.
Organisations / affiliations:
Fellow of Higher Education Academy (HEA)