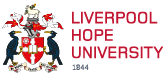 Mr David Williams
PROFESSIONAL TUTOR IN TEACHER EDUCATION
Initial Teacher Education
0151 291 3297 .
williad6@hope.ac.uk

I am a recent recruit to the staff at Hope. I had been deputy headteacher at St Christopher's Catholic Primary School for the past twelve years. I qualified for teaching with a PGCE and CCRS gained in 1989 and went on to acquire a PGCE in Educational Management via Liverpool JMU in 2003. I have completed coaching training to support NQT's in Masters Level Work.
I have led, since 2010, two projects funded through The National College in Nottingham centred on Narrowing the Gap in educational achievement across groups of four schools each in the Liverpool Area. I have been involved in the induction of NQTs for many years and have been a Quality Assurance Tutor for Merseyside and Cheshire Graduate Teacher Programme for the last three years.
I currently serve on the governing body of a Catholic Primary School in Liverpool and am commencing training within the Christian Education Department of the Liverpool Archdiocese in order to carry out S48 Inspections in Archdiocesan Catholic Primary Schools.