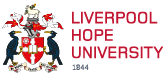 Mr Dino Soteriou
PROFESSIONAL TUTOR
Fine Art and Design
0151 291 3682 .
soterid@hope.ac.uk

I hold a degree in Printed Textiles from Loughborough University as well as a Masters in Textiles from Manchester Metropolitan University. My current research focuses on narratives and fragments of imagery, collage and print, associations surrounding themes such as environment, space and routine. Within these areas which underpin my practice I am interested in incorporating various traditional and none conventional textile and drawing techniques.
Image manipulation, repeat structures and pattern, are all pertinent and integral to my practice.
My outputs span from fashion and furnishing works to site-specific projects with collaborative and community based practice. Pedagogical research through engaging with live projects and the bringing together of visual disciplines, artists with students has recently become central to my working process which in turn enhances my research informed teaching.
Teaching Specialisms:
Design development & Textiles

Print: Digital & Hand Rendered

Drawing & Collage Exploration

Interdisciplinary Collaborative Projects

School Roles:
Professional Tutor in Contemporary Fashion Design

Foundation Year, Visual Arts Programme Leader

Senior Academic Advisor
Recent Publications:
Gwilt, A Sustainable fashion AVA books

Recent Works:
Liverpool Hope, Cabaret: interdisciplinary production involving various subjects and wider school workshop participation.

Liverpool Hope, Design, Dance: Project Asylum.

'Dislocation' Collaboration, Victoria Wheeler, Cornerstone Gallery, Liverpool

G K Gallery, Salford, Exhibition: 'Room'

Boards/Networks:
I am a member of the FTC (Association of Fashion and Textile Courses) and an External Examiner at Salford University.