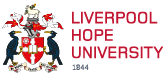 Mr Francis Vose
SUBJECT LEAD FOR FILM AND VISUAL CULTURE
Film and Media Arts
0151 291 2095 .
vosef@hope.ac.uk

Francis is a multi-award winning industry professional with a wealth of experience in TV production and is responsible for creating and producing a great number of ground-breaking and commercially successful Television Series and Films screened worldwide, now teaching Photography, Animation, Filmmaking & Screenplay Writing.
He is the Programme Leader for all Practical components of Film and Visual Culture at Liverpool Hope University, and teaches all three years on the BA Single Honours Media and Communication and the BA Combined Honours Film and Visual Culture programmes, including MA Level.
Prior to taking up his post at Liverpool Hope University, Francis was the Creative Director at Cosgrove Hall Films in Manchester. He is an International award winning Animation Director & Producer, BAFTA member and judge and has had a professional media based career for more than 40 years and has presented and exhibited at many national and international conferences, including BFI Southbank, MIPCOM Cannes Film Festival, Cartoon Forum, Annecy, Chicago, New York Animation Festivals, and appeared on numerous radio and television broadcasts to promote his work.
He is a partner of a successful Design Studio and a graduate of the University of Wolverhampton.
Research interests include multi media based ideas including Animation styles, Photographic techniques and Filmmaking philosophies. Ultimately he is driven by simple, well-conceived concepts.
Teaching Specialisms
Animation Practice

Photography Practice

Filmmaking Practice




Screenplay Writing



School Roles
Subject Leader for BA Film & Visual Culture and Film, TV, Radio & Media Production
Achievements
International Emmy for best animated film - The Fool of the World and the Flying Ship - Cosgrove Hall Films/WGBH




Chicago International Film Festival for best animated film - The Fool of the World and the Flying Ship - Cosgrove Hall Films/WGBH




3 BAFTA's for best animated TV series -The Wind in the Willows - Oh! Mr Toad - Thames Television




BAFTA nominated series of 2D shorts - Eddie Retractorhead - Nickelodeon




BAFTA nominated series for best animated TV series - Albie - CiTV




Chicago International Film Festival - Children's Jury award for 'Best TV Program' - Albie - CiTV




British Animation Award for best TV series - Albie - CiTV




RTS Award for best animated TV series - Little Robots - CBeebies




British Animation Awards for best TV series - Bill and Ben - Cbeebies



Recent Publications
Chapter on The Audrey Hat Trick in Fan Phenomena - (Intellect, 2014) - ISBN- 10: 1783202068