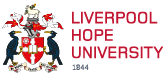 Mr Mike Taylor
PROFESSIONAL TUTOR IN SECONDARY SCIENCE
Initial Teacher Education

taylorm@hope.ac.uk

Michael is a Professional Tutor, specialising in the training of secondary science teachers. He is also interested in research in Assessment, National Policy and Empathy in School leadership.
Michael was a founding council member for the Chartered College of Teaching, working to establish the organisation for teachers in England. He served on the editorial board for the journal Impact and took lead responsibilities in shaping the research engagement aspects of the newly formed organisation. Currently, Michael is a member of AQA's Curriculum and Assessment Quality Committee and Assessment Research Committee. These networks aim to share best practice in research and classroom practice led by one of England's leading awarding bodies.
Michael is also engaged in School improvement and works with local school partners as a Governor and school improvement partner.