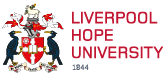 Mr Simon Kawycz
LECTURER IN SPORT AND EXERCISE PSYCHOLOGY
Sport and PE/Sport Psychology
0151 291 3869
kawyczs@hope.ac.uk

I currently contribute to all undergraduate levels of teaching on the Sport and PE, Sport Psychology and Sport and Exercise Science degree programmes. I am course leader for Level I Explorations in Sport and PE. I have also had past experience of teaching in related courses at Masters level in International locations such as the UAE and in Postgraduate Certificate courses at other universities as a guest lecturer. I am an Accredited Insights Discovery Practitioner and have worked with Schools, business and sports in delivering Insights Discovery workshops (team and individual).
I have research interests in Attributions, Social Identity, social support, professional and personal development and performance; I have also worked in a consultancy role with a number of different individuals, athletes, coaches and teams within sports and outside of sport, delivering a range of sport and exercise psychological interventions and principles on a one to one basis and in workshops to teams/groups. I am always looking for more opportunities to work with individuals, team and groups who feel they could benefit.
Examples of those I have worked with include: England RFU: U15 - U18, Brooklands/Poynton Ladies Hockey Club, Saracens RFC, Chester Swimming Club athletes, Liverpool Harriers Triple Jumper, Bank of America/Nuffield Proactive Health, Chester Hockey Club, Connect Physical Health: London. Other Sports include: Football, Golf, and Thai Boxing.