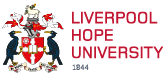 Mr Tony Smith
PROFESSIONAL TUTOR
Fine Art and Design
0151 291 3222 .
smitht@hope.ac.uk

I studied Fine Art at Liverpool John Moores University and gained a Masters Degree in Fine Art from Manchester Metropolitan University in 2002. My work mainly comprises of painting and curating.
My current research interests lay in the ontological nature of artistic practice with a focus on sites of performance and creativity. Recent studies have also included the deconstruction of 1970's music venue posters and ideas of representation incongruous to the digital real screen environment of today.
Imagery from related 1970's posters collected, documented, dissected, and reprographically sampled, have been digitally altered and offered against a synthesis of incompatible and repellent surface materials. This method of clashing materials reflects a period of cultural upheaval and an often uneasy fractionalisation of disparate youth culture. An interest in the graphically defunct, hand-rendered, and outdated basic period 1970's representational systems such as 'Letraset Halftones', form considerations of the obsolete. These systems are worked in opposition to the current digital age and hyper-enhanced screen environment.
Further to this research, in 2017, I presented a paper entitled 'How are Verses Made' at the Sacred Places Conference, Liverpool Hope University. This also included the installation of a set of related paintings which were also exhibited at The University of Ouachita, USA.
I am also a musician (drums) and during my career, I have recorded in many major recording studios including BBC Maida Vale Studios, London for the late BBC presenter John Peel. In addition to this, my work has been mixed and produced by the legendary Manchester producer, Martin Hannett (Joy Division, New Order, A Certain Ratio, Magazine, The Durutti Column)
My research interests are also reflected in the curating of The Cornerstone Gallery at Liverpool Hope University which since 2014 has sought to actively enhance the pedagogy, curriculum, and student experience at the University. The gallery at Liverpool Hope also seeks to engage in contemporary cultural discourse. Furthermore, my interest in curating spans many years, and I have curated exhibitions in Liverpool, London, Manchester, Germany, and New York.
Teaching Specialisms:
Painting
Drawing
Print
School Roles:
Programme Leader in Fine Art
Curator and Manager of the Cornerstone Gallery
International Student Coordinator for Fine Art
Academic Committee Member
Recent Publications
Instant Loveland 'Eye Opener' Essay. Sigmar Polke and The Tate Gallery2021
Refractivepool. Contemporary Painting in Liverpool.
Recent Works
The Chapel Gallery, Ormskirk. From the Land. Group Exhibition of Contemporary Landscape Painters. Curated jointly with Sarah Jane Richards Sept 2022
The North West Art School Record Machine. Bury Museum and Art Gallery 2020
Testing 1>2>1>2 2019, Unit 3 Project Space, London 2019
'Fully Awake', House for an Art Lover, Glasgow. 2018