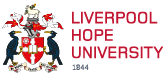 Professor Frank Cottrell-Boyce
PROFESSOR OF READING AND COMMUNICATION
English
0151 291 3992
cottref@hope.ac.uk

I am a screenwriter and novelist and before my appointment as Professor of Reading and Communication, I worked with Liverpool Hope for The Reader Organisation, a charity that encourages reading among people of all ages, backgrounds and abilities.
This work is a significant part of my new role as I've become convinced that encouraging people to read for pleasure, as opposed to developing their literacy skills, is crucial in terms of creating happiness and in encouraging genuine innovation and creativity across the curriculum.
After obtaining a BA and a DPhil at the University of Oxford, I wrote screenplays for television and cinema including Hilary and Jackie and 24 Hour Party People. Although passionate about children's books, I didn't start writing them until I was 45. I was working on Millions, a script for a film about a boy who finds a hoard of stolen cash that has to be spent fast because the pound is about to surrender to the euro, when Danny Boyce suggested I should turn it into a book. Millions went on to win the Carnegie Medal in 2004. Since then I have written a modern day version of Chitty Chitty Bang Bang.
Most recently, I have been working with Danny Boyle to write the story for the London 2012 Olympic Games opening ceremony, which was based on Shakespeare's The Tempest.