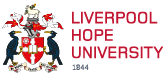 Professor Guy Cuthbertson
ASSOCIATE DEAN OF THE SCHOOL OF HUMANITIES
English
0151 291 3506 .
cuthbeg@hope.ac.uk

I am a Professor of British Literature and Culture, and currently Head of the School of Humanities. I mostly work on the literature of the twentieth century, with a particular focus on the Edwardian era, the First World War, and the 1920s, and I have published widely on Edward Thomas (1878-1917) and Wilfred Owen (1893-1918). I am interested in 'Back to the Land' movements, the simple life, the 'return to nature', Bohemianism, paganism, and, more generally, all countercultural groups, environmentalism and various ideas of simplicity. I gave the British Academy's Chatterton Lecture on Poetry in 2018, on Edward Thomas, later published as '"I should want nothing more": Edward Thomas and Simplicity', The Journal of the British Academy (2019). My inaugural professorial lecture at Hope was on the simple life and the return to nature.
I've written two books for Yale University Press -
Wilfred Owen
(2014) and
Peace at Last
(2018) - and I'm currently writing a third. Both were widely reviewed and led to a variety of media appearances. I've also edited two scholarly editions of Edward Thomas's prose for Oxford University Press and I'm now editing a third. I studied at St Andrews and Oxford, and, after teaching at Oxford and St Andrews for several years, and after a year in London, I came to Liverpool Hope in 2012.
Please also see
guycuthbertson.com
where you can find plenty of information about my publications and interests, and my various media appearances, including national television and radio, and podcasts.