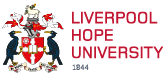 Professor Peter McGrail
PROFESSOR AND SUBJECT LEAD
Theology, Philosophy and Religious Studies
0151 291 3515 .
mcgraip@hope.ac.uk

I am a priest of Liverpool Roman Catholic Archdiocese, holding postgraduate qualifications in the field of liturgical studies from both Pontifical and secular academies. In 1996, after several years of parish experience I became Director of the Archdiocese's Department for Pastoral Formation. In 2003 I was appointed to Hope as Lecturer in Catholic Studies, and as Associate Professor in 2009. I am Director of the Hope Institute of Pastoral Theology, and am closely involved in the liturgical life of the Roman Catholic Church in this country: I am a member of the Liturgy Committee of the English and Welsh Roman Catholic Catholic Conference of Bishops, and I chair its Liturgical Formation Subcommittee. I also serve as Roman Catholic observer on the Liturgical Commission of the Church of England and am a Committee Member of the Society of Liturgical Study,
Research Interests: My primary research interest is the Roman Catholic Church - and especially its liturgy. One of my key concerns is to look beyond formal liturgical texts and to ask what sense participants make of the celebrations in which they participate. I explored this area in detail in my ground-breaking study of the celebration of first Holy Communion in Liverpool (First Communion: Ritual, Church and Popular Religious Identity. Ashgate, 2007). Ultimately, I am interested in developing ways to understand and articulate the gap that so often emerges between formal liturgy and life, but also creatively to explore ways of bridging that gap. My approach, therefore, is strongly pastoral in nature, as is reflected in my work as a member of the liturgical committees of the Catholic Bishops Conference of England and Wales. I have recently co-edited The SCM Study Guide to Catholic Liturgy (London: SCM, 2018) which drew on the expertise of members of those Committees.
The question of a 'gap' raises further questions about the relationship between liturgy and ecclesiology. This I explored through a sustained analysis of the Roman rites for adult initiation i in my second monograph (The Rite of Christian Initiation: Adult Rituals and Roman Catholic Ecclesiology. Ashgate, 2014). This study deepened my interest in the the liturgical Constitution Sacrosanctum Concilium of Vatican II and I am currently engaged in researching the relationship between the Council's liturgical intentions and the rites as subsequently revised.
More broadly, I am interested in the relationship between the Roman Catholic Community and broader society. This pans out in two directions. The first is with regard to the impact - especially ecumenically - of Catholic Social teaching; in 2015 I co-authored with Nicholas Sagovsky a collection of essays entitled 'Together For the Common Good: Towards a National Conversation' (SCM). The second direction is the broader field of Catholic Religious education - especially with regard to current GCSE and A-Level Curriculum reform. I sit as a member of the multiagency CREDO (Catholic Religious Education Opportunities) convened by the Catholic Education Service of the Bishops Conference and the National Board of religious Inspectors and Advisors. In 2008-19 I conducted both qualitative and quantitative research into the impact on the classroom experience of both teachers and students as they passed through the first iteration of the new awards. Initial findings are to be published in July 2019.
The Roman Catholic Archdiocese has commissioned me to carry out background research in preparation for its diocesan synod in 2020, and has funded a research assistant to work alongside me. As with the research into religious education, this has both quantitative and qualitative dimensions.
I bring my interest in the interchange between religious belief and life as co-investigator in a research project entitled, '
Understanding the extent of and limitations to conscientious objection by health care practitioners to abortion'. This project has been funded by the
Economic and Social Research Council (ESRC), and is led by
Professor Valerie Fleming of Liverpool John Moores University.
I also take a keen interest in contemporary liturgical music: I am a member of the St. Thomas More Group of liturgical composers, with work published through Oregon Catholic Press. My musical interests extend beyond the liturgical assembly, and I have published on the use of the Bible in opera. I maintain an historical interest in late nineteenth and early twentieth century Anglican worship.
Academic Qualifications :2003 PhD (University of Birmingham); 1987 Licentiate in Sacred Liturgy (Pontifical Liturgical Institute of San Anslemo, Rome); 1980 BA (Hons) in Music (Liverpool University)
Professional Associations: North American Academy of Liturgy (Christian Initiation Seminar); Society for Liturgical Study - Committee member without portfolio since 2010; British Sociological Association, Sociology of Religion Study Group; Catholic Theological Association of Great Britain.