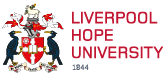 Professor Philip Bamber
PROFESSOR OF EDUCATION
Education Studies
0151 291 3490 .
bamberp@hope.ac.uk

My research is concerned with transformative pedagogy, citizenship and values education. It has been published in Education and Training, the Journal of Beliefs and Values, Journal of Curriculum Studies and also Education, Citizenship and Social Justice. I completed my PhD with the Centre for Human Rights and Citizenship Education at the University of Leeds where I developed a conceptualisation of transformative learning drawing upon the student experience of International Service Learning. I have been lead investigator on projects funded by the Higher Education Academy ('Internationalising the Curriculum for Engaged Global Citizens in Education') and the Church Colleges of England Education Fund('Anglican Character through Service in the Core Curriculum'). I am a Senior Fellow of the Higher Education Academy, Associate-Director of the UK Teacher Education for Equity and Sustainability Network and a board member of the International Journal of Development Education and Global Learning.
Drawing on my experience in educational development in Papua New Guinea, India and Malawi, I have helped establish Global Hope and the Service and Leadership Award at Liverpool Hope University. I was the founding Director of the Centre for International and Development Education based in the Faculty of Education and also research fellow of the Institute for Research in Education and Society at St Xavier's College Mumbai. In 2013 I was awarded the International Association of University Presidents International Education Faculty Achievement Award for outstanding leadership in curriculum development, teaching and research in global citizenship
I have co-authored a book on guiding principles for International Service Learning (Bamber, Bourke and Clarkson, 2008) and wrote a successful bid for £135,000 to the Department for International Development (DFID) Development Awareness Fund to embed a global dimension within the curriculum of the Faculty of Education. I led this project from 2007-2010, a key outcome being a conference titled 'Every Child,Everywhere: Global Dimension in Practice' that was held at Liverpool Hope in June 2009 and was attended by over 180 delegates.
Previously I worked for Voluntary Service Overseas (VSO) as a mathematics advisor in Sandaun province, Papua New Guinea and as teacher of mathematics at St Aelred s Catholic Technology College, Newton-Le-Willows. In addition to my doctorate, my qualifications include a BSc in Mathematics from the University of Nottingham, a PGCE from University of Liverpool, an MA from Liverpool Hope and a Post Graduate Certificate in Development Management from the Open University.